10 Crucial data storage questions to ask when selecting a vendor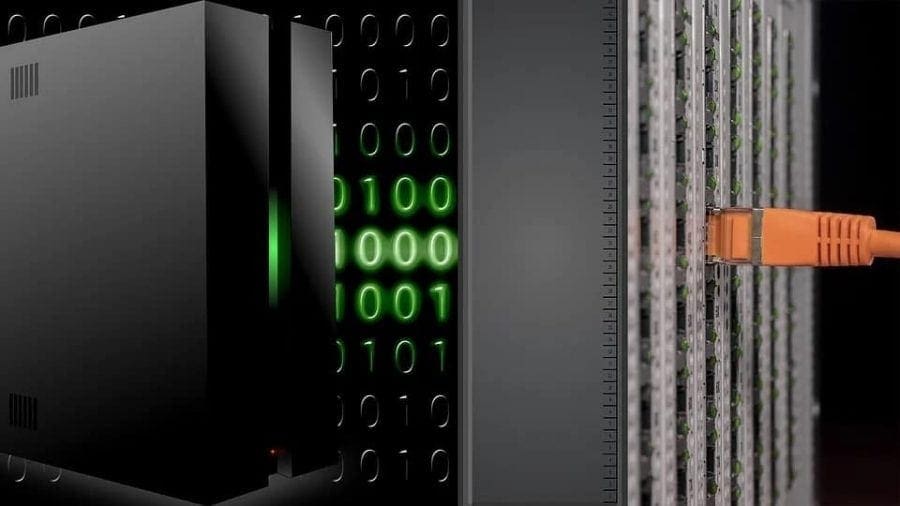 Data storage has become an important issue due to the amount of new data that is regularly generated and the proliferation of technology. Companies have to deal with a massive amount of critical data. Consequently, most organizations will seek storage systems that offer unlimited connectivity, high scalability, and can support multiple platforms, and need to ensure they partner with the right data storage vendor.
When you hire a data storage vendor, you would want to make sure that they have the ability to provide the best service to you. If you choose the wrong vendor, then your data and business can suffer.
To ensure that you select the best vendor for your data storage needs, a few factors need to be taken into consideration. To help with your selection process, presented below are 10 data storage questions you need to ask before making a decision.
Ten considerations when choosing a data storage provider
Before selecting a data storage vendor, you should prepare your evaluation by asking yourself these questions:
1. What are my data storage needs?
It is critical to understand how much storage you are currently using and what would be your capacity needs in the future.
Moreover, you need to identify which type of data storage would be better for your needs, such as traditional like disk drives or flash-based storage.
Furthermore, you need to look for a solution that can support compression and reduce duplication. Such capabilities can significantly reduce the storage space consumed by duplicate files.
2. What type of workloads do I have?
Workloads can be transactional and analytics or a combination of both. These workloads require different data storage engines because while one engine might work well for one, it might not support the other one.
For example, for performing transactional queries, rowstore databases are efficient. On the other hand, for reading analytics proceedings, columnstore-based data storage is effective.
3. What does my current IT infrastructure look like?
You need to examine your servers. If they're new, you just have to upgrade the storage on your existing hosts.
If your servers are approximately five years old, then a hyper-converged environment can refresh your infrastructure in a better way. Large enterprises have expert teams of IT with area-specific knowledge. In this case, a hyper-converged system can do the job because they combine networking, server, and storage into one footprint.
4. How will I handle backups?
Your standard backup strategy will include local backup of the file level, snapshot running on the computer, image-level on a different storage device, and finally, the offsite backup of both images and files.
Remember, for offsite backup you need to have a WAN connection that can support your backup traffic. Moreover, you must have enough bandwidth to complete data backup in 24 hours. Another important thing is to identify recovery times and recovery points for your business.
5. How scalable should the solution be?
You need to set realistic estimates of how many devices are going to connect in the coming years. At the start, some high performance and low-cost databases are enough for your needs. You need to consider the scalable solution because your requirements will change over time.

6. Does the data storage provider need to be compliant?
You need to choose a data service provider who is up to date with government regulations and compliance. This will help prevent legal issues that can arise in the future. Different governing bodies have different testing approaches for compliance.
You need to be familiar with compliance and ensure that the data storage provider follows all the compliance metrics strictly.
7. What security measures does the data storage vendor have in place?
As technology is growing, data breaching is becoming prevalent. You have to do everything to prevent your organization from data breaches.
Look for the technology and methodology that your service provider will be using to protect your data. Moreover, ensure that these methodologies are according to security regulations.
You can closely examine the penetration testing performed by the provider to ensure the security of data. Furthermore, you need to choose a vendor who can provide two-factor authentication.
8. What are the data storage vendor's billing policies?
It is essential to know the billing method and how often you will be paying bills. Moreover, the pricing depends on the storage package you choose. The billing process can be complex, so ensure that everything is crystal clear when you choose a vendor. There should be any hidden costs.
9. Where will my data be stored?
The data storage location is crucial. Your data must be stored in the same country in which you're doing the business. It will ensure that your data storage service provider is familiar with the country's rules and regulations.
When you know where your data will be stored, you can identify and mitigate the risks. Moreover, it is important the take the chances of network outages and natural disasters into account.
Ideally, you need to choose a vendor who has storage solutions at multiple locations. Such vendors can handle your geo-distribution needs.
10. What method of encryption does the data storage supplier use?
Your data storage provider must use encryption methods, but you need to ask them which encryption method they use.
Some data encryption methods are more secure than others. SSL encryption adds another layer of security during the data transfer. Moreover, you can ask your service provider whether they allow third-party encryption or not? If they do so, it can protect your organization from cyber-attacks and Ransomware.
Data storage vendor selection
Selecting the right data storage vendor and solution is a complex process, and requiring diligent research.  The choice of vendor often comes down to more than just the solution and its technical capabilities.
These data storage questions that you need to answer will help when evaluating, purchasing, and deploying a data storage solution and choosing a vendor.
Making the right selection can save your business from cyber-attacks and data breaches. Moreover, you won't be facing any legal or financial issues if you have asked these questions from yourself before choosing a vendor.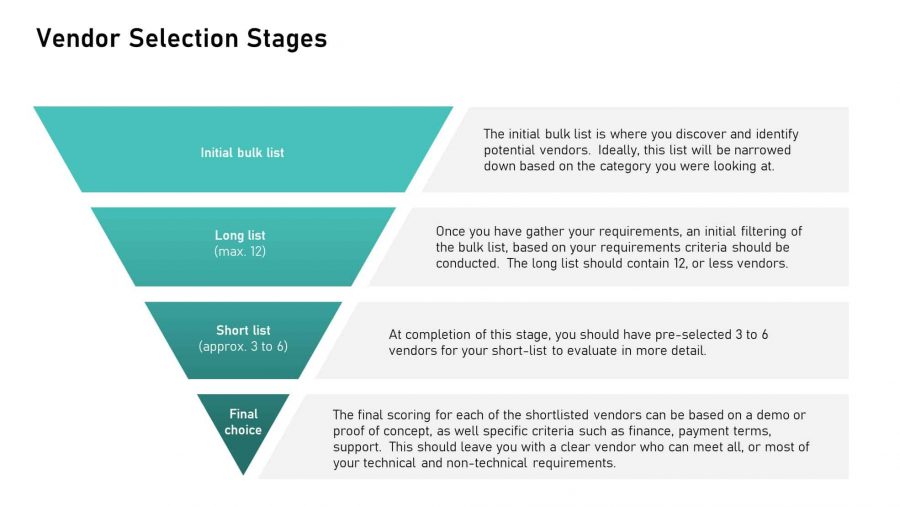 Next steps
There are many vendors available and it is important that you use the right type of process in selecting the most appropriate one.
If you are looking to use a vendor for large volumes of data storage, you should also look at whether the data storage vendor has experience in handling your type of data and whether their processes are easy to follow. After all, your data is important to your business and it is critical to hire a provider who is be able to help you with the entire process.
There are several different ways to find a data storage vendor. You can conduct a comprehensive search online by searching for reviews, ratings, and other relevant information. You can also ask the vendor directly for recommendations.
Finally, there are several sources of information available that can provide you with a variety of vendor options.