Customer Relationship Management (CRM): An Executive Guide to CRM Systems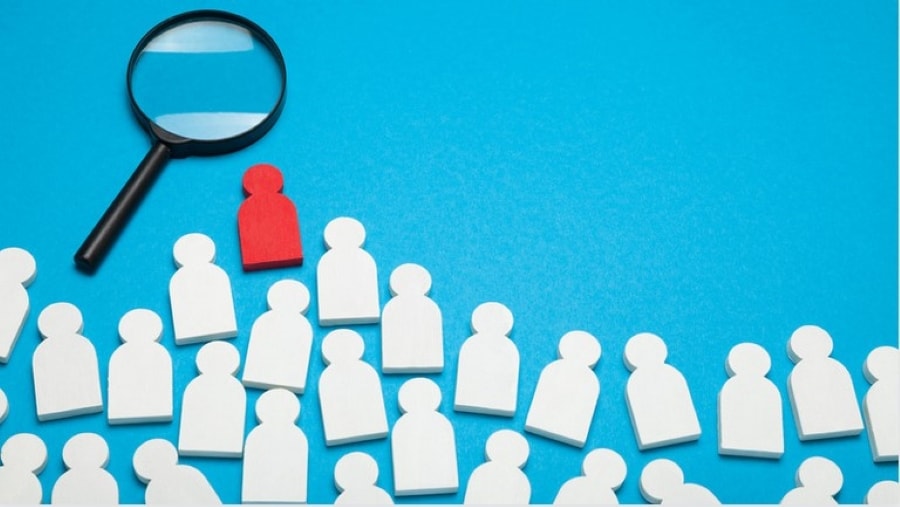 Your present and past customers are many, and what helps you manage this significant number of customers is a Customer Relationship Management (CRM) software system. In today's business world, CRM systems are essential, allowing businesses to increase productivity, efficiency, and profits.
CRM software and tools give you a better and more complete view of your customers. CRM software solutions can be highly beneficial to your customer service and marketing teams, allowing those teams to manage post-sales communications more effectively.
The data can also improve and develop your customer experience strategy, enhancing your interactions with current and prospective customers.
Below, we discuss CRM systems, their business benefits, and how to create your own CRM strategy. We also walk through the types and examples of CRM software and how to implement them.
What is a CRM system?
CRM is the technology that allows your business to manage customer relationships and interactions with existing and potential customers.
CRM software helps improve business relationships, developing more effective strategies for connecting and communicating with customers, streamlining customer engagement, and ultimately increasing profitability.
You can manage the business relationships with your customers, service users, and suppliers using customer relationship management (CRM) systems, an IT technology.
What does a CRM system do?
A CRM system is a central location where companies can store prospect and customer data, track customer interactions, share this information with others, and more.It helps businesses manage customer relationships, which can help them grow.
A CRM system allows you to instantly access every customer's past and present contact details, including every question, service request, preference, and previous interaction. This ensures that customer interaction is always personalized, up-to-date, and relevant.
You can track the history of all your interactions with the customers, including:
Phone calls
Emails
Meetings
Presentations
Service inquiries
Leads
Purchasing habits and preferences
CRM systems can track every phone call, email sent and meeting held, and all presentations delivered. They can also add notes, schedule follow-ups, and organize the next steps. This makes it possible to seize opportunities to close deals and grow customer accounts.
Understanding customers better allow cross-selling and upselling opportunities to become clearer. This gives organizations a better chance of winning new business from existing customers.
Benefits of using a CRM system
Customer Relationship Management (CRM) helps you understand your single most valuable business asset- your customers. As a result, this will lead to revenue and business success because customers are your source of success.
Benefits of CRM software
CRM tools help you to identify, understand, and assist your customers. Some notable benefits of using CRM in business are:
Efficiency- particularly in data management
Easy collaboration and internal communication across departments and teams
Greater accountability
Higher productivity and efficiency
Better reporting and analysis capabilities
A CRM solution can provide numerous benefits to your business. Here are 5 of the top benefits of using a CRM system:
Better customer service: Modern CRM software has various functionalities, but that's still its core benefit. A CRM organizes all your relationships and accumulates critical customer information, such as demographics, purchase history, and previous messages across all channels, and makes it easily accessible to anybody in your firm. Overall, giving a better customer experience and boosting customer satisfaction.
After acquiring and converting leads, it's essential to maintain them as clients and promote loyalty. High client turnover can reduce revenue and disrupt cash flow, so use your CRM to encourage repeat business. The CRM will feature sentiment analysis, automated ticketing, customer service automation, and user behavior tracking to assist you in identifying customer issues.
Increased sales: A Customer Relationship Management (CRM) platform may help you optimize your sales process, develop a sales pipeline, automate essential processes, and evaluate all your sales data in one place, enhancing sales and efficiency. A CRM can help businesses create a step-by-step sales process that can be tailored as needed.
Detailed analytics: You need to know your customer data and how to use it. CRM software features built-in analytics to contextualize data into actionable items and easily understood KPIs. Click-through, bounce, and demographic data help you analyze a marketing campaign's success and optimize.
Improved customer segmentation: Hundreds of contacts are overwhelming. How do you know which customers want your new product email? A CRM will automatically split your contact lists based on specified criteria, making it easy to find them. Sort contacts by location, gender, age, and more.
Automated sales reports and accurate sales forecasting: The CRM software's dashboard and reporting tools allow staff to automate and manage pipelines and processes. The CRM may also enable team members to evaluate their performance, track quotas and goals, and verify project progress.
Any organization must assess past performance and plan for the future. Using CRM software's automatic sales reporting, you may discover critical trends and predict future sales cycle success, modifying targets and KPIs accordingly.
Potential drawbacks of CRM systems
After discussing the advantages and cons of a CRM, it's time to look at the disadvantages and pros.These are less than the benefits, but for some businesses, the short-term pain associated with a cultural or technological shift may be too much to bear. It may not result in a return.
Staff over-reliance on CRM may diminish customer loyalty through a bad experience.
Staff who rely too heavily upon CRM software can have a reduced ability to respond to customer questions.Clients often ask them questions that are not on the system. This can lead to staff becoming helpless and requiring lateral thinking to resolve the problem.This can have obvious consequences for customer experience. Clients may become frustrated and decide to take their business elsewhere.
Security concerns associated with centralized data.
Storing many data in one place has problems. Data security requirements can result in severe consequences for businesses (GDPR). CRM software must protect client data. The expense of not having security measures is substantially higher for enterprises.
The initial time and productivity cost of implementation
Staff must immediately learn any new system. Employees must understand the Customer Relationship Management (CRM) system. False. Management must facilitate a smooth transition. This might cause costly workforce diversion from vital duties. A CRM system will outweigh initial costs and productivity losses.
It requires a process-driven sales organization.
A process-driven sales solution boosts CRM ROI. A CRM can be leveraged for insights if the data is kept up to date. The real value comes from managing sales funnels, recognizing problems early, and holding people accountable.
This improves revenue forecasting, reduces missed deals, and increases upsell rates. In some circumstances, a company that doesn't exist can't develop a proper sales procedure. This may require human and retraining investments. It may entail a shift in company strategy, pain, and expense.
It may not suit every business.
Standardized customer transactions may not benefit from a CRM system. A CRM system is most effective when personalized client/company communications and several touch points throughout time are necessary.
An insurance brokerage needs a CRM system, but not McDonald's. CRM solutions allow marketing teams to send customized offers, communicate personally, and address customer questions. Before adopting a CRM system, bespoke or not, a firm should consider its goals and needs.
Different Types of CRM Software Systems
CRM software solutions allow businesses to manage their customer relationships. There are three types of CRM: collaborative, analytical, and operational.
Next, we outline the features and benefits of each type of CRM system, including their best use cases, to help you select one which best fits your business needs.
Types of CRM Systems
There are three basic types of CRM. They all have the same goal: improving customer service and relationships.
Operational CRM: Operational CRMs automate your business processes to reduce time and effort
Analytical CRM: Analytical CRMs are focused on gathering and analyzing data to improve customer service
Collaborative CRM: Collaborative CRMs, on the other hand, bring together your support, marketing, sales, and sales departments to better understand your customers
Operational CRM
An operational CRM tracks and manages your company's interactions and contacts with prospects and customers. This helps you to acquire new customers and keep existing customers. This CRM automates business processes, which can help you save time. Business owners also use this CRM to generate leads and convert them into customers, record contact information, and provide customer service. You can also integrate accounting, inventory, and human resources function into one system.
An operational CRM includes service automation and marketing automation.
Operational CRM systems are ideal for:
Companies who want to track and oversee business functions within their CRM
Sales professionals must manage the pipeline and carry out sales activities such as appointments and quotes
Marketing campaigns are executed and tracked by teams that link leads and contacts
Business managers and sales professionals have to manage the post-sale of products
Companies that use CRM to coordinate and execute outbound and inbound calls
Salesforce Essentials ($25 per user, per month, billed annually, 14 days free trial) is a good example of an Operational CRM
Analytical CRM
An Analytical Customer Relationship Management (CRM) system organizes customer service, sales, and marketing data to enable insights and the generation of detailed reports for strategic business decisions. It integrates with the invoice software, allowing you to generate reports about your company's cash flow.
An analytical CRM's primary features include data warehousing and data mining.
Analytical CRM systems are best suited for:
Managers need information such as performance metrics and dashboards to make data-driven decisions
Data analysts monitor customer service efforts and make recommendations based on customer data
Accountants who require centralized data storage to store their clients, referrals, leads, and partners
Business intelligence professionals analyze trends and sales metrics to create sales forecasts
Zoho CRM (free for 3 users or $14 per user, per month, billed annually, 15 days free trial) is an example of an Analytical CRM
Collaborative CRM
Collaborative CRM, also known as Strategic CRM, improves cross-team communication, customer satisfaction, and brand loyalty. To achieve these goals, collaborative CRMs use automation.
A collaborative CRM has three significant features: interaction, channel, and document management.
Collaborative CRM systems are ideal for:
Multi-location businesses or departments that depend heavily on communication across teams must be prepared
Teams that must track customers through multiple channels, mainly digitally
Businesses wanting to increase their understanding of their customers and increase customer loyalty and retention
HubSpot CRM ($1,200 per month for 10 paid users) is an example of a Collaborative CRM.
How much does a CRM system cost?
Prices for CRM systems vary depending on the features and design. No matter your budget, there will be a CRM solution that suits your needs. Many free CRM apps can be downloaded for companies concerned about costs or wanting to get started.
CRMs generally cost per user per month. To calculate your monthly CRM investment, you need to multiply your CRM's base cost by the number of users it will use.
Many CRM platforms offer a base package, which include the essential functions of customer relationship management. However, one or more full feature packages include advanced sales automation or customized reporting capabilities.
Open-source CRM apps allow you to manage contacts you have saved on your server. Paid apps with more features may cost $5-$75 per user per month.
Marketing Automation CRMs are the most costly and can be purchased for around $100 per user per month.
| | | | |
| --- | --- | --- | --- |
| | Full feature package: | Cost when billed annually: | Cost when billed monthly: |
| HubSpot CRM | HubSpot CRM powers your customer support, sales, and marketing with easy-to-use features | Free. Reporting can be added for $200/month. | N/A |
| Salesforce | Salesforce Lightning Professional | $75 per user, per month | N/A |
| Sugar CRM | Sugar Professional | The minimum annual subscription starts at $4,800/year and includes 10 user licenses | N/A |
| Zoho | Zoho Enterprise | $35 per user, per month | $45 per user, per month |
| Act! | Act! Premium | $35 per user, per month, excluding the cost of mobile apps ($79.95 device/year). Live support carries additional charges | N/A |
How to Choose a CRM System
Your business will not succeed with just any CRM application, and it needs the exact right one. You must put in the effort when selecting the CRM supplier.
Companies deciding on a Customer Relationship Management (CRM) system are making the biggest error by focusing on vendors and trying out different functions rather than focusing on their business priorities.
These are the questions to ask before you begin to evaluate CRM vendors.
What are our most inefficient business processes?
What operational processes and workflows are we missing and must add?
Which employees in your company will use CRM? How many users do we need?
What software can we integrate with our CRM system?
What's our budget?
Once you have done your initial soul-searching and know why you need CRM, it is time to narrow down precisely what you need in a CRM.
You need to consider these eight things when selecting a CRM software system.
1. CRM Deployment Type: Cloud SaaS vs. On-premise
Each option has benefits and drawbacks. With SaaS, you don't require a server or technical expertise. You can access the cloud-based CRM in your browser. The vendor hosts all data.
Always be online. Without the Internet, you can't access your data.
On-premise software is owned and hosted at your facility. You'll have direct server access if you want to integrate with other customer applications. No subscription fees either.
You'll require in-house IT staff, hardware, and software, plus more significant upfront costs.
2. Identify the features and functionality your business needs
Your company's operations, clientele, and growth dynamics are unique. Choosing standard, simple, or inflexible features is unwise. Growing businesses must ensure that any CRM system can be easily updated to a more advanced version.
CRM software frequently has many features to appeal to a variety of enterprises. Why pay for unneeded features?
Do all employees require a CRM's bells and whistles?
This applies to your company's users. Sales departments may require a CRM with an advanced sales set and mobile access. In contrast, your communication team may merely need marketing-related features.
3. Make sure your selected CRM System integrates with your other business applications
This is crucial when choosing a Customer Relationship Management (CRM) solution for your organization. A CRM system has the potential to streamline your business operations. However, this can only be effectively achieved when the CRM system can interface with your other apps.
Your CRM software should integrate with an ERP, HR software, your business website (and web forms to import new leads), billing and invoicing platforms to register transactions, and marketing software.
Ensure you can quickly import your existing contact data into your new CRM, a  Most CRM systems offer data imports. Check if your CRM can export data.
4. Request a demonstration and free trial
Never believe a CRM's claims. Test it out.
Start with a live (or online) personalized demo, then a free trial.
A salesperson talks you through the product during a live demo. Then, ask business-related questions.
After that, "play" with a trial version to see the system's strengths and drawbacks. Consider usability, vital features, and expansion.
Finally, invite at least two suppliers to compare CRM offerings.
5. Choose an industry-specific vendor with local partners
Find a CRM vendor who has worked with similar companies and industries. By researching a vendor's website, you can learn which companies they collaborate with. You can also check Capterra or FeaturedCustomers.com for client testimonials, references, scores, etc.
A local partner network is another consideration. Most European companies seek a local partner for CRM implementation and support. If you care about this, investigate the vendor's partner network, reviewing the local partner's CRM experience, certification, and several implementations
6. Check whether customization and training are available
If your workforce isn't trained on how to use a CRM, it's useless. Training is crucial for a seamless CRM implementation. Establish how much it will cost to configure the system to your needs and personalize training sessions, not simply online tutorials.
A CRM system should represent your sales process, marketing strategy, customer care, and contact management. Choose an easy-to-configure system.
It should be a user-specific, hands-on experience, so everyone knows how to utilize the software to boost efficiency.
Whether group, individual, or role-based, CRM training shows how the system works, how everything is connected, and how a user contributes to organizational workflow. Training helps a corporation achieve a common goal.
7. Pay attention to user experience
How you feel when using a CRM system is a critical criterion.
Helpful? Is it intuitive? Irritating or slowing you down?
Ask the vendor how many clicks a certain task takes. How effective (and fun) is the UI? Are the workflows logically sequenced?
That's user experience.
Ensure your CRM system is GDPR Compliant
GDPR ensures customers' data is protected. Ensuring your selected CRM is GDPR compatible is vital for managing your customer#s data. Instead of manually removing clients' data from sales, marketing, and customer support databases, a one-click solution will save you time and resources.
When is the best time to adopt a CRM system?
Industry and business type will determine the optimal time to implement a Customer Relationship Management (CRM) system.
If you have trouble managing many sources of business information and spend too much time manually inputting data, a CRM may help.
Suppose you lack client knowledge, have problems prioritizing transactions, and lack sales team understanding. Then consider investing.
The industry dictates customer volume and sales cycle time. Track all consumer contacts and behavior. You'll improve sales and interactions.
If you sell items or services, you need a CRM. Six indicators you need one.
Your customer information is spread out in more than one location, and you have no central repository for it all. Using spreadsheets and notepads will not help you efficiently deal with such a large amount of information from different places.
You lose track of data- You cannot find necessary data when you need it because it isn't organized.
No remote access to data- you cannot work on the customer data if you are at home or traveling.
You have little to no insight into what your sales team is doing, whom they are approaching, or how they are approaching prospect and customers. As a result, you cannot hold them accountable.
You struggle to identify the best leads and miss cross-sale and up-sale opportunities because your reports are not actionable or meaningful.
The business productivity decreases as the tasks/dates increase. You do tasks that feel repetitive- that could be automated.
A CRM will help you monitor the wholesale and marketing activities, helping you deliver better customer service and address the issues mentioned above.
Implementing your CRM System
Choosing the right CRM technology is not enough to build your CRM system- you need to implement it following the right strategies.
Developing your CRM Implementation Strategy
Step One: Executive Buy-In – Executive buy-in and support is crucial to any CRM deployment strategy. Without it, implementation fails.
Your organization's leadership should push for CRM and influence selection and deployment. Simply gaining approval to buy and deploy a system conveys to the rest of the company that using it isn't a priority.
Success and user adoption grow significantly when leaders embrace CRM and are engaged throughout the process.
Step Two: CRM Selection – Step 2 of your CRM implementation strategy is choosing the correct system. Choosing a CRM system based on price or G2 Crowd rating won't help you.
To select a CRM system, examine and document your business needs and choose the system that best fits them.
Those with sophisticated demands may choose Salesforce. Zoho, Insightly, or HubSpot may suit your uncomplicated needs.
Step Three: Deployment Roadmap – Creating a deployment roadmap for your new CRM system is crucial. This plan should outline short-, medium-and long-term deployment and adoption targets.
You risk dissatisfaction and failure without a framework or blueprint for CRM deployment.
You may not need a sophisticated deployment roadmap. Rolling out CRM to a few users to iron out faults and build new procedures helps boost user acceptance.
Step Four: System Training – Users must know why and how to utilize the tool to improve workflow. Lack of training (and information) is a common factor for CRM system opposition.
Managers and executives become familiar with the chosen system during the selection process and deployment roadmap development. End-users won't use the tool until they're trained.
Every CRM deployment plan should include user training. This reduces pushback and boosts adoption and morale.
Step Five: Deployment – Every CRM rollout has hiccups. How your team manages bumps determines a successful rollout.
Don't be surprised if day one doesn't go as planned. Leaders should support the system and find a solution, not leave the ship when a crisis arises.
Creating a CRM Deployment Plan to take you to the finish line
Your CRM deployment plan is more than just migrating all your data and assigning some tasks to your team. Your CRM software deployment plan will take you from purchasing to fully using your new Customer Relationship Management (CRM) system.
Below, we take the steps that should form the foundation of your CRM Deployment Plan, helping ensure success in setting up your new CRM Software solution on day one.
1. Clean up & Categorize your sales data: Most businesses have messy customer and lead data. Whether you use a spreadsheet CRM or a professional CRM program, your data can quickly become a jumble of obsolete customer information, lost leads, and missed opportunities).
Implementing a new CRM system is a good opportunity to clear up your data. This saves time and money during data migration, and your teams can start in a clean, updated system. Work with your team to segregate all leads into four categories, and then clean up each section:
Active opportunities: Merge duplicates and update deal stage, value, close dates, and contact information. Move live opportunities older than your usual sales cycle to expired opportunities.
Expired opportunities: Remove any prospects that haven't been contacted in 6 months to a year. Delete any duplicates.
Active customers: Ensure all customer information is up-to-date. Remove all duplicates.
Churned customers: Delete deals that closed more than a year ago and haven't been contacted since.
2. Define and document your sales process: A new CRM won't benefit your team without an effective sales process. Analyze your sales process. Check your pipeline conversion rates. What's working? What's not? Improve your sales process to take full advantage of your CRM investment.
3. Arrange training for your team: No CRM deployment would be complete without team training. Hopefully, you're already using a free CRM trial. If so, add your team ASAP. Import some live leads and have your sales team start using the new system to manage deals, conduct calls, and send emails. Ask your CRM vendor to show your team the system's essential features, or ask for training videos for your users to watch on their own time.
4. Start migrating a small amount of data: Data migration is often stressful since you don't want to lose valuable data. If you're migrating data, don't do it all at once. Instead, move a little amount of lead data. Remember your first-step lead categories? Start with expired opportunities for your initial data migration attempt. Move a little section of this category to test everything.
5. Customize your CRM Solution: Your Customer Relationship Management (CRM) Systems is blank. You can fill it with your sales process and team structure. These aspects will likely be easy to modify. The CRM system is not the only tool utilized by your team. Now is the moment to integrate your CRM with the remainder of your sales stack. This may include technologies for lead creation, chat and online communication, analytics, and data warehousing. Correctly configuring CRM connectors is a crucial component of any CRM implementation plan. Be sure to test these integrations prior before launching any automated procedures thoroughly.
6. Test new features with your team: Your new CRM contains components that can improve productivity and teamwork – but only if these features are correctly used. Your team has received training and moved some data into the new system. It's time to play with the system before going all-in.
7. Import the rest of your data: You have now set up your integrations and imported some data.It's time to transfer the rest of the data and complete your CRM deployment plan.You should not delete any data before the migration is completed, and the system has been tested to ensure no problems.
8. Track, measure, and report on your goals: After your Customer Relationship Management (CRM) has been implemented and your team is using it, you must continue to prove that you made the right decision. You are responsible for tracking and reporting on the goals that you have set for your CRM implementation project. These are some key metrics that you will want to keep track of:
Emails and calls per rep
Rates of email response
CRM adoption rate across your sales team
Customer acquisition cost (CAC).
Customer lifetime value (LTV)
Rates of retention and churn
Productivity metrics (e.g., time spent on data entry vs. actual sales activities)
Sales cycle length