Customer Relationship Management Best Practices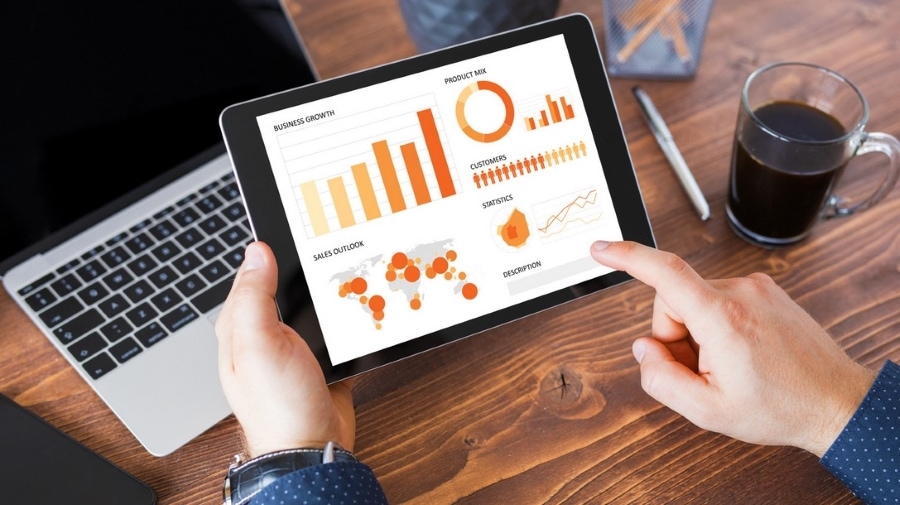 There is no doubt that CRM is effective. However, this effectiveness is underpinned by customer relationship management best practices coupled with meticulous planning and execution.
Customer relationship management aims to know your consumers intimately and use that information to create better products and services, improve customer service, and expand sales opportunities (CRM).
So why has CRM implementation been so complex? It is neither the business strategy nor the technologies that are at fault. Instead, the primary cause of the problem is inadequate project execution. Numerous businesses have jumped into CRM without a well-thought-out strategic plan, ultimately failing to achieve their goals.
Here are 8 Customer Relationship Management (CRM) best practices that can aid in the success of any CRM initiative.
What is Customer Relationship Management?
Customer relationship management (CRM) is a solution for coordinating all of your company's consumer and potential consumer interactions. The purpose is simple: to strengthen commercial relationships.
A customer relationship management (CRM) system helps firms maintain client contact, streamline operations, and increase profits. Customer relationship management (CRM) enables organizations to understand their consumers' conduct and change their company processes to provide the greatest possible service to those consumers.
Customer relationship management (CRM) is a broad term that encompasses all the operations, tactics, and technology businesses employ to handle their connections with present and future consumers. CRM enables organizations to connect with their consumers, leading to increased customer engagement and maintenance.
Best Customer Relationship Management Practices
CRM refers to a group of technology solutions that enable businesses to maintain account of personally identifiable information, purchasing records, and other data and to have that data open and affordable from a unified, centralized location.
CRM technology can only get you so far. You must concentrate on crucial CRM best practices if you want your CRM system to be successful. This post will provide you with various successful CRM practices to aid you.
Select a CRM that meets your requirements
Not all CRMs are considered equivalent, and if you pick one without thoroughly investigating its strengths (and flaws), you may find yourself stuck with software that isn't right for your company.
Before making any definitive selections, take your moment to evaluate your possibilities and choose whatever you require.
Make sure your employees are well-trained
If your staff aren't adequately trained to utilize CRM, the comprehensive technology becomes nothing more than an overpriced file system.
Focus on helping your team grasp the data offered while doing CRM instruction. Test your staff on what they've learned, then retrain and test them regularly to verify that they've kept everything.
Set some ground principles
CRM is just as good as your organization enables it to be. The CRM will not be able to fulfill its duties correctly if your employees aren't using it to its maximum capacity or are abusing it. Develop a set of guidelines for CRM usage so that everybody who interacts with it would be on a comparable level.
Make it a business policy to handle every potential opportunity via the CRM, regardless of circumstances. You'll be capable of ensuring a streamlined process and a more united workforce by mandating proper CRM system usage as quickly as it's set up.
Automate as much as possible
CRMs are meant to assist your company by handling most of the hard lifting regarding client connections. This means that a large number of data entering activities can be automated.
Make use of this automation anywhere and everywhere feasible; not only will it reduce the likelihood of a mistake entering your network, but it will also drastically reduce your staff's time from monotonous, recurring chores.
Concentrate on teamwork
CRM can improve coordinated effort, a significant advantage over conventional networks. CRMs offer to eliminate the misunderstanding that typically arises by making the same information available across many divisions.
Whether such a customer is interacting with one representative, or anybody else in your corporation, with CRM, everybody engaged has accessibility to the same programs and up-to-date knowledge they have to give the best potential customer service.
This implies that inter-company cooperation will have the same level of consistency and effectiveness as if a single individual managed it.
Analyze the information
CRMs are built to coordinate and gather large volumes of data. The difficulty is that many businesses do not care to transform the data into something useful.
The top CRMs include built-in analytic tools that employ clever software to harvest the gathered data and then use that data to provide key findings that can be leveraged to influence potential business choices.
If you don't correctly evaluate the results your CRM collects, all that essential data will just sit there, eating up storage space.
Maintain a straightforward approach
You could be enticed to engage in something a little more complicated than you require when initially discovering the variety of CRM solutions now accessible. Keep in mind that the best CRM would be the one that is most suited to meet your requirements.
Never go out of your approach to get a CRM with capabilities you all would not use; alternatively, go for one that is simple yet efficient. This will guarantee that your staff gets the most out of the CRM without being overburdened with features they don't need.
Keep updating and making changes when and where necessary
Be open to updating your CRM policies if they need to be changed. The efficiency of day-to-day activities will be your greatest indicator of whether or not your customer relationship management best practices meeting requirements and, if not, how it can be enhanced.
CRM is a revolutionary innovation transforming how organizations communicate with consumers. Still, it won't make that much difference in the long term until you are ready to do your bit to incorporate CRM into your organization in the best way possible.
Technology is available to assist you in making the most use of your consumer interactions, but those relationships will not transfer into revenues if you don't use them properly.
Customer Relationship Management Best Practices: Growing customer engagement through social media
CRM best practices result in improved customer interactions, brand recognition, and sales. The top CRMs also facilitate the seamless integration of new threads and methods.
The objective of the relationship management strategy is to establish and sustain strategic and operational ties between the organization and its constituents. Continuously recognizing, evaluating, monitoring, and enhancing interactions with and between stakeholders.
Despite the usefulness of this technology, it will not produce significant benefits unless you can adhere to specific practices and procedures.
Social media is ideal for monitoring customer sentiment and introducing new product concepts. Social media and CRM complement one another in this regard, as both are designed to manage relationships.
CRM systems are designed to interact with the most popular social media sites to target important groups and collect monitored data from your customers and prospects.
As some small business owners may be unfamiliar with social media, here are a few practical tips for getting started.
Social collaboration tips: Connect with your customers again and again
There are too many social media sites for small businesses to maintain a high-quality presence on each one. The correct CRM system, when coupled with best practices result in identifies your clients, allowing you to determine which social media sites will yield the greatest return.
As an illustration, LinkedIn has roughly 2 million active groups, some of which are certain to contain your present and potential clients. If most of your customers are B2B, you may wish to maintain a LinkedIn group where they can learn more about your products and services.
Create and distribute material that anticipates frequent service concerns, presents new goods and concepts, and comments on industry issues. The appropriate content containing themes of mutual interest for you and your consumers will strengthen your ties.
Consider the photo-friendly social networking platform Pinterest as your primary option. Twitter is an excellent tool for drawing attention to breaking news stories. A Facebook page can replicate your website's content and provide additional opportunities to interact with clients.
As you evaluate how to establish a CRM strategy, you should carefully consider which social media platform will best serve your needs.
Don't begin your customer encounters with a focus on your products or services, whichever option you choose. Instead, retweet an engaging post or remark on someone else's notion. This initiates discourse. People enjoy engaging in conversation, and once you have done so authentically, you may provide informative content.