Remote Working: Effectively Managing your Employee's Time and Attendance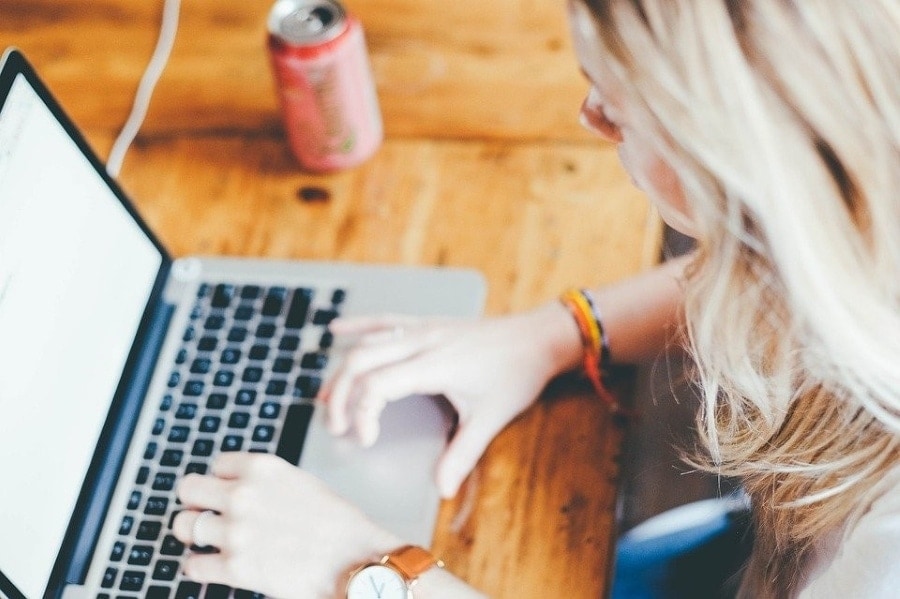 With remote working becoming the norm, businesses can recruit diverse professionals worldwide via remote working without worrying about commuting delays, logistics, or duties at home.  For such organizations to effectively manage their employees' time and attendance, they had to create several staff policies and standards.
If you want your team to work remotely, you should follow these guidelines.
What is remote working, and why is it popular?
Remote working, simply put, is a work style that allows employees to work outside of the traditional office setting. It works because employees are not required to work from an office or a specific location to complete their daily tasks successfully.
Remote working has grown in popularity recently due to several factors, but primarily due to COVID. During the first wave of the coronavirus lockdown in the UK in April 2020, 46.6 per cent of employed people reported doing some work from home. The coronavirus pandemic was cited as the reason for 86 per cent of those working remotely.
People wonder whether it is best to continue working from home or return to the office now that restrictions are beginning to ease.
As a result, here are the advantages and disadvantages of working remotely :
Managing your Employee's Time & Attendance: Benefits of working remotely
Reduced time spent commuting – Before COVID-19, the average UK person spent 59 minutes commuting each way, equaling 221 hours per year.
Enhanced Work/Life Balance – Instead of spending most of your time traveling to and from work, remote working allows you to better balance your home and work lives, allowing you to spend more time with your loved ones.
More control over your working day – Employees who work from home have more significant influence over their day-to-day scheduling.
Reduced costs associated with an actual office location – Because your staff are free to work from wherever they wish, you can save a significant amount of money on office-related expenses such as rent and electricity.
Increased productivity – According to one study, 58 per cent of workers reported that they were more productive working from home.
Managing your Employee's Time & Attendance: Downsides of working remotely
Risk of feeling lonely – Working remotely, on the other hand, might leave people feeling alienated because there is no sense of community that you would find if you were working in an office
Finding it difficult to 'switch off' at the end of the day – Working from home might make it difficult to switch off at the end of the day, as you may be expected to do both work and relax in the same location
Potential distractions – While working from home has many benefits, there are numerous possible distractions when working from home. Distractions such as cleaning dishes, laundry, watching the kids, or getting tormented by the dog can all disrupt working patterns
Lack of office equipment – Employees working from home expect that everyone has access to a personal laptop or computer when they are hired to work from home. However, this may not always be the case
Cybersecurity concerns – Using personal devices to access work-related documents and data, on the other hand, can raise several cybersecurity concerns among employees.
How you can better manage your Employee's Time and Attendance
Structured working hours
If an employee works remotely, they should set their working hours; this should be the standard regardless of whether they have a flexible work schedule.
By ensuring that employees have correctly scheduled their working hours, they will begin working on time and leave work at the appropriate time.
The predefined timetable allows you to manage the remote workforce without worrying about whether or not the employees are already working.
When an employee has well-structured work hours, they may ensure a balance between their home life and job. The management team should not assign staff to handle ant tasks after work hours have ended.
You should learn more about employee scheduling if your team has a varied schedule, including shift workers. You should eventually better understand the principles of schedule management.
Equipment Requirements
Because the personnel will be working remotely, they will require access to various sorts of equipment. Employees will be more productive if the proper equipment is provided.
The key pieces of equipment required are a mouse, a laptop, headphones, and, if necessary, a coffee allowance. When employees have access to all of these resources, they will complete their responsibilities more efficiently.
You might consider allocating a set amount of dollars for the remote workforce so that they can rent a desk at one of the coworking spaces near your house, giving each employee a dedicated space where they can work with minimal distractions.
Leave and Absence Management
You should make sure that each employee understands how the remote team's leave policy works. The first step is to establish a leave policy if one does not already exist. Consider that leave regulations differ from one country to the next when developing the policy. Such a consideration is intended for multinational corporations. Such information should be included in the leave management dashboard.
Ensure Time Tracking
You can install a time tracking app so that each employee is required to stick to the work plan that has been established for time and attendance. The application logs the employee's arrival at work and the end of the workday.
Given that the employees work remotely, determining if they are working is difficult. Fortunately, the time monitoring apps will be held accountable by the remote crew.
Managing Time & Attendance: Ensure there is a Work from Home Policy
The management team should make sure that the work-from-home policy is solid. They must ensure that all employees understand the policies and are aware of what is expected of them. When developing policies, ensure that nothing is left open-ended.
Your work-from-home policy should cover the following:
Work Hours: You should specify how many hours per week you want remote employees to work. A typical day of labor lasts at least eight hours. Employees who work more hours than expected are entitled to compensated days off.
Violations: Ascertain that employees understand what constitutes a violation of the work-from-home policy. To begin, specify the number of hours the person is expected to work. They must also meet deadlines.
Eligibility: If the team is not entirely remote, ensure criteria outline which personnel are eligible for remote work. Employees from other cities can work remotely in this case. Employees with medical limits should also be considered.
Equipment Issued: Inform the remote employees about the equipment they will be paying for, including a laptop, camera, phone, and other items.
Benefits and Perks: Make sure you're aware of the benefits that employees are accustomed to being more productive when working remotely. Employees, for example, could be given a budget that allows them to decorate their home office. The primary goal is to increase productivity and manage employees' time.
Managing time and attendance: Final thoughts
In addition to following the criteria given above, you should consider the employees' communication routes. Employees, for example, can only converse via email.
It is prudent to avoid concerns such as over-communicating. Miscommunication is likewise something that should be avoided at all costs.