Free VPN vs Paid VPN: Are Commercial VPNs better than Free VPNs?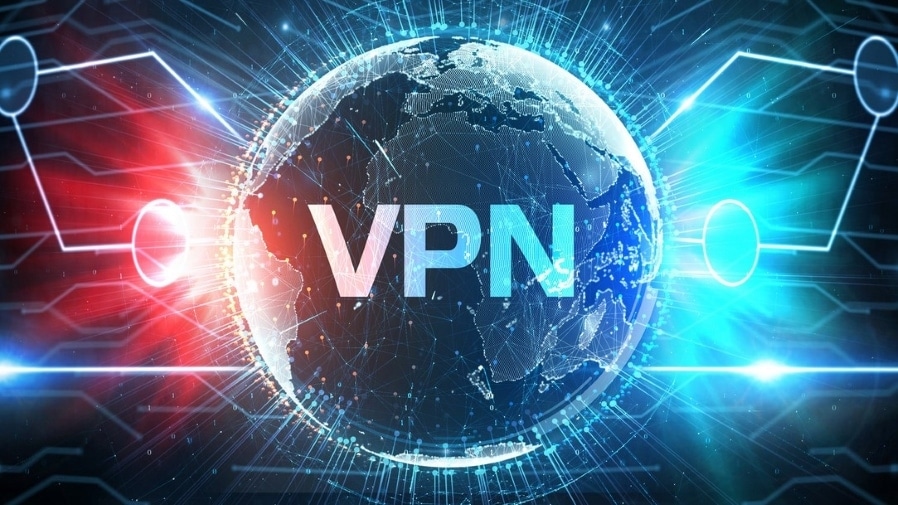 Free VPN vs Paid VPN: When you are looking for a way to browse the internet privately and securely, a quick internet search will bring up a number of free VPN options to help you out.
Virtual Private Networks (VPNs) are an increasingly popular way to protect internet privacy and security. However, with so many VPN options available, it can be difficult to choose the right one. One of the most important decisions when selecting a VPN is whether to use a free VPN or a paid one.
In this article, we'll explore the pros and cons of each and help you make an informed decision.
Factors to Consider When Choosing a VPN
Regardless of whether you choose a free or paid VPN, there are several things to consider.
You may pick a VPN that offers the amount of security, privacy, and functionality you need by considering these elements and doing your research.
The following are some of the most crucial things to remember:
Security: When selecting a VPN, security is critical. Choose a VPN with robust encryption and protocols and extra security tools like malware and phishing prevention.
Privacy: Regarding people worried about data monitoring or spying, privacy is equally crucial. Search for a VPN that adheres to a no-logs policy and is open about how they gather data.
Speed and Performance: Depending on the provider and the user's location, the speed and performance of a VPN might differ significantly. If you want to use a VPN for tasks like streaming or gaming, look for one that delivers quick speeds and dependable service.
Server Locations: Locations of the VPN's servers may impact how well they work and function. Find a VPN with servers in the nation or area you want to use it in or another place relevant to your requirements.
Device compatibility: Check that your chosen VPN is compatible with your desired devices. Some VPNs may only support a few operating systems or devices if they even support them at all.
Customer Support: If you are unfamiliar with VPNs or are experiencing technical difficulties, look for a VPN company that provides dependable customer support.
Cost: Lastly, think about the VPN's price. Free VPNs could be alluring, but they might not provide the same degree of performance, security, or privacy as paid alternatives. Paid VPN prices may range greatly, so it's crucial to examine your alternatives and choose one that meets your budget.
Overview of Free VPNs
Free VPNs are a popular option for people who wish to safeguard their online privacy and security without spending a fortune.
Free VPNs are precisely what their name implies: they are cost-free substitutes for paid VPN services.
However, before selecting a free VPN, there are several benefits and drawbacks.
Advantages of Free VPNs
Cost-free VPNs provide a way to secure and protect your online privacy.
They are a practical option for folks unfamiliar with VPNs or who want minimal security since they are often simple to set up and operate.
Free VPNs may also be an excellent method to experiment before spending money on a paid VPN.
Disadvantages of Free VPNs
Nevertheless, there are a number of drawbacks to utilizing a free VPN. Security is one of the main issues. Free VPNs often don't have the strong security protections paid VPNs have. They could not provide as much protection from hackers, malware, and other online risks.
Additionally, some free VPNs could keep records of user activity or sell user data to other parties for marketing reasons, which might jeopardize user privacy.
Free VPNs may also have feature limitations or data consumption caps, which may be a big drawback for those who use them for bandwidth-intensive activities like streaming. Users may also find certain free VPNs unstable or sluggish, which is aggravating.
Despite its downsides, free VPNs may still be a good choice for those who want some security but do not wish to pay for a fully-featured VPN.
To avoid any security and privacy problems, it's crucial to thoroughly investigate any free VPN before using it.
When Should You Use a Free VPN?
Some secure free VPNs may be used sparingly and sporadically despite all the restrictions. When you need to temporarily access a geo-blocked website or need some security while using a public WiFi network, a free service might be beneficial to you.
A better option is finding a premium service provider and testing out their limited-service free or basic plans. You get to use the same privacy and security features offered by paid plans, despite the fact that these plans may place restrictions on speed, bandwidth, and server access.
Leading Free VPNs
There are several safe free VPNs you can use as long as you can do with their limitations. Some popular examples of free VPNs include:
Hotspot Shield: Hotspot Shield is a well-known free VPN with quick download and uploads times and trustworthy security. It provides servers in 25 different countries to secure customer data and employs 256-bit AES encryption. Hotspot Shield's free plan is a fantastic choice for anyone who wants to test out a VPN before committing to a paid plan, despite its ad-supported and having certain data use restrictions.
TunnelBear: A user-friendly free VPN with a quick download and upload times and robust security, TunnelBear. It provides servers in over 20 countries and protects customer data with 256-bit AES encryption. Although the free version of TunnelBear has a 500MB monthly data cap, it is still a solid choice for individuals looking for a straightforward and dependable VPN for irregular usage.
Windscribe: A solid security system and a sizable 10GB of data use per month are both provided by the free VPN Windscribe. It provides servers in 11 nations to secure customer data and employs 256-bit AES encryption. Windscribe's free edition, which is ad-supported and has certain server access restrictions, is a solid choice for anyone looking for a trustworthy VPN for sporadic usage.
ProtonVPN: ProtonVPN provides a free alternative with limited features, such as access to servers in 3 countries and a daily data limit of 500MB. ProtonVPN's free version has certain restrictions, but it boasts outstanding security features and a no-logs policy, making it a suitable choice for anyone who values privacy.
Overview of Paid VPNs
VPNs provide a more sophisticated and all-encompassing option for individuals looking for internet anonymity and security, paid, or commercial. In contrast to free VPNs, paid VPNs demand a membership fee or payment strategy to access their services.
While some may see this as a disadvantage, there are a number of benefits to utilizing a paid VPN instead of a free one.
Advantages of Commerical VPNs
The security aspects of paid VPNs are one of their main benefits. Stronger encryption and protocols, as well as extra security features like malware and phishing prevention, are often offered by paid VPNs. Users may benefit from greater security from online dangers as a result, making them a better option for organizations or people who manage sensitive data.
Additionally, compared to free VPNs, paid VPNs often provide more capabilities and customization possibilities. They could include support for more devices, quicker connection speeds, and additional server locations. Paid VPNs may also include more sophisticated capabilities like split tunneling, which enables users to send some data over the VPN while leaving other traffic open to direct internet access.
The dependability of paid VPNs is another benefit. Since membership fees support paid VPNs, they are often more dependable and perform better than free VPNs. Users who depend on VPNs for tasks like streaming or gaming may find this important since these activities may be annoying when using a sluggish or unstable connection.
Disadvantages of Free VPNs
But the price of paid VPNs is one of their biggest drawbacks. Paid VPNs may be pricey, particularly if you need high performance and security. Paid VPNs could also have a longer learning curve and need more technical expertise to set up and configure.
In general, paid VPNs provide a greater standard of security, functionality, and personalization than free VPNs.
While the price may be a deterrent for some, individuals who want a complete VPN service may find the extra features and dependability worthwhile. To choose the paid VPN that best suits your demands and price range, it is crucial to do thorough research and comparisons of various options.
Leading Commerical/Paid VPNs
After taking into account the aforementioned elements, selecting a VPN that satisfies all of your requirements might be challenging.
We've developed a list of the best 5 VPNs based on their security, speed, server locations, device compatibility, customer care, and price to help you narrow down your choices:

Popular VPN service CyberGhost is renowned for its large server network and robust security features. One of the most extensive server networks on the market is offered by CyberGhost, which has over 7000 servers spread throughout 90 nations.
It protects user data with 256-bit AES encryption and supports several protocols, including OpenVPN, IKEv2, and L2TP/IPSec. CyberGhost provides cutting-edge security features like automated kill switches and military-grade encryption.
In addition to offering a user-friendly interface that is simple to use, CyberGhost makes a terrific option for novices.
CyberGhost has a 45-day money-back guarantee and dependable customer service, although it could be more costly than other solutions.
Visit CyberGhost to learn more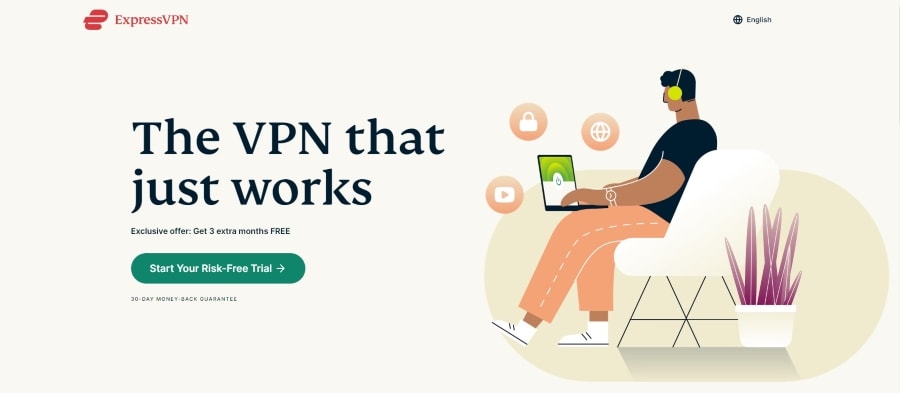 ExpressVPN is a well-known VPN service provider recognized for its fast speeds, solid security, and dependable customer care. ExpressVPN offers diverse server locations, with over 3000 servers in 94 countries. It protects user data with 256-bit AES encryption and supports a number of protocols, including OpenVPN, L2TP/IPSec, and PPTP.
Furthermore, ExpressVPN has a kill switch function that immediately disconnects your device from the internet if the VPN connection is lost, guaranteeing your privacy is not jeopardized.
While it is one of the more costly solutions on the market, ExpressVPN has a 30-day money-back guarantee, allowing you to try the service before committing to a subscription.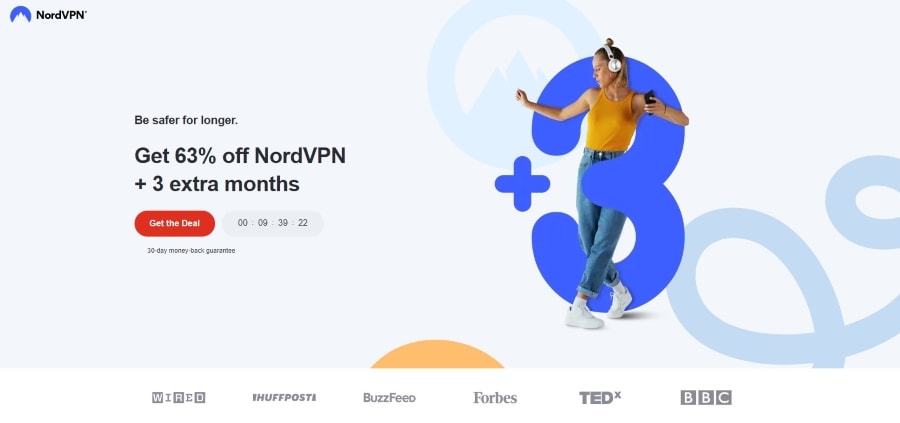 NordVPN is a well-known VPN service with a reputation for excellent security features and quick speeds. With over 5000 servers in 59 countries, NordVPN offers an extensive selection of server locations.
It protects user data with 256-bit AES encryption and supports many protocols, including OpenVPN, IKEv2/IPSec, and L2TP/IPSec.
Additionally, NordVPN includes sophisticated security features like double VPN, which passes your information via two servers instead of one, and onion over VPN, which encrypts your internet traffic with additional protection.
Although NordVPN is more costly than other alternatives, it provides a 30-day money-back guarantee and dependable customer service.
Visit NordVPN to find out more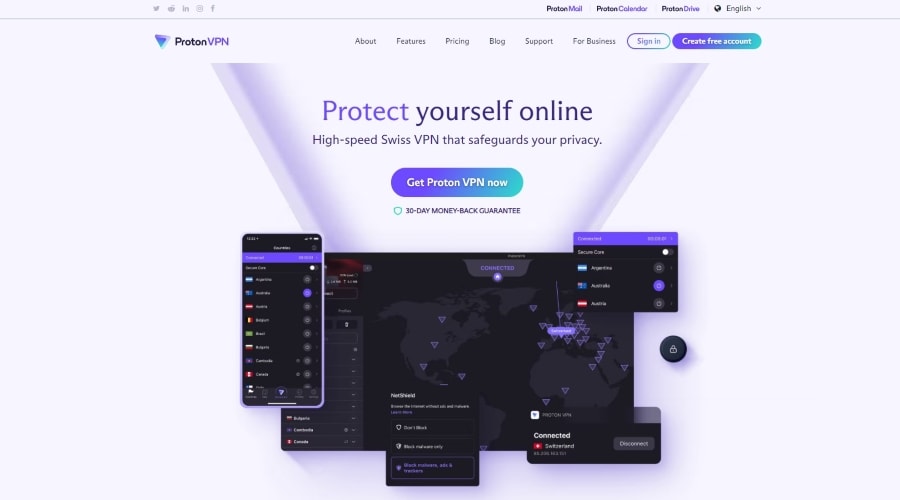 Popular VPN service provider ProtonVPN is renowned for its robust security and privacy features. ProtonVPN offers a large selection of server locations to choose from, with servers in more than 50 countries.
It supports several protocols, including OpenVPN and IKEv2/IPSec, and encrypts user data using 256-bit AES.
ProtonVPN also has a no-logs policy in addition to securing core servers situated in nations with strict privacy laws and providing extra protection.
ProtonVPN is a fantastic alternative for individuals who want to test a VPN before committing to a paid plan since it also provides a free version with restricted capabilities. Despite the fact that ProtonVPN may cost more than some other choices, it provides a 30-day
Learn more by visiting ProtonVPN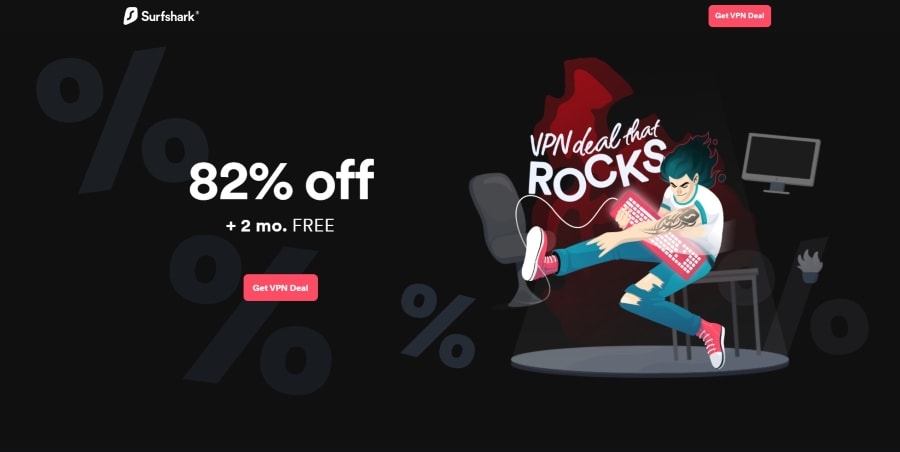 Surfshark is a new VPN service that provides a compelling mix of fast connections, excellent security, and low prices. Surfshark offers diverse server locations, with over 3200 servers across 65 countries.
It protects user data with 256-bit AES encryption and supports a number of protocols, including OpenVPN, IKEv2, and WireGuard.
Furthermore, Surfshark allows for infinite simultaneous connections, making it an excellent alternative for families or small enterprises.
While Surfshark may not have some of the complex security features that other VPNs include, it is a low-cost choice that still gives a reasonable degree of privacy and protection.
Visit SurfShark to learn more