Getting started with Back Office Automation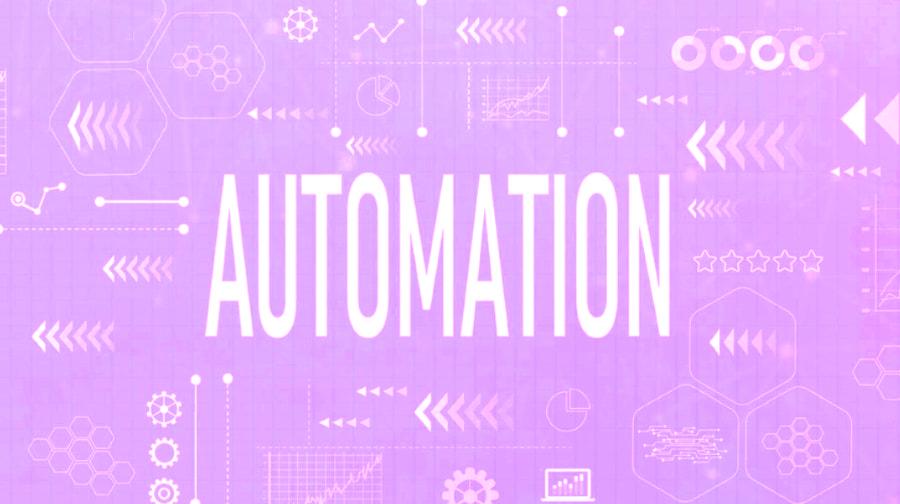 Running a business is difficult, especially now that technology has advanced. It necessitates effective data management, analytics, and administrative support. It is practically impossible for people to remember and keep all material in their minds, let alone manage it. This is where back office automation technology shines and helps to make life easier.
Defining the back and front office jobs in modern business can be difficult, making it tough to decide where to emphasize business automation and boost efficiencies.
In this article, we will better understand the back office. We will also discuss the back-office tasks that can be ideal for automation. But first, let's look at what back-office and automation is.
Understanding the Back Office
The conventional design and organization of offices are where the phrase "back office" first appeared. Customers that came through the front entrance were assisted by employees there. Those who shouldn't interact directly with customers are positioned in the back.
The back office comprises the sections of an organization that support daily business activities but do not directly contribute to revenue generation for the company. The company's customers are typically not directly interacted with by the staff in this department.
The back office's primary duty is to ensure that all business processes are carried out smoothly and effectively. Human resources, operations, IT, accounting, and compliance departments might be found in a back office.
Most people believe that front offices are in charge and given priority since they deal directly with clients and bring in money for the company. However, the back office is necessary for the front office to function. The back office staff is crucial for the company's survival since they develop computer systems, maintain databases, manage funds, and look for new talent.
What is Office Automation?
Office automation is the collective term for the gear, software, and procedures that allow the automation of information processing and communication functions within an organization. It uses computers and software to digitally capture, store, process, and transmit everyday office tasks and workflows. It is a technique in which computer technology is used to automate monotonous human operations.
An organization can highlight the procedures by automating these operations, freeing up the staff to concentrate on numerous other tasks that are crucial to the success of the business. Additionally, it improves and sustains inter-employee communication while also raising productivity.
Office automation initiatives aim to lessen manual procedures, utilize less paper, and offer a standardized framework for accurately doing tasks. Digitizing jobs, paper-based procedures, and designing systems that route information more effectively are all made simple by automation. Office automation has a wide range of advantages for businesses and organizations, including:
Increasing employee efficiency and productivity
Facilitating communication
Better customer service
Identifying and eliminating things that are blocking the workflows
Increased data security and better data storage.
Lower the operating expenses
Expedites cash receipts while also simplifying the cash flow management
Back Office Tasks ideal for Automation
As mentioned before, several back-office tasks can be improved by automation. But before that, you need to understand the tasks that need automation to identify them. Tasks that:
Occur frequently
Are carried out repeatedly
Requires huge labor
Established enough to have predictable operations and successful history
Areas with high ROI where investment in automation will save you money
After understanding what makes a task ideal for automation, let's look at some of the best back-office task candidates that can be automated.
Accounting and Finance
Accounting and finance teams can use back-office automation to speed up procedures like accounts payable and receivable, reconciliations, and financial reporting.
Accounts payable and receivable, reconciliations, and financial reporting can all be made more efficient through automation.
Accounting programs like QuickBooks, Xero, or FreshBooks can be used for this. These software programs let you track earnings and spending, send customer invoices, and reconcile bank accounts, automating financial activities. Automating cost tracking and reconciliation can also be done with the help of other programs like Expensify and Receipt Bank.
Financial data can be accessed anywhere and in real-time using cloud-based accounting software, allowing firms to decide quickly and with more knowledge.
RELATED: Getting started with Robotic Process Automation (RPA) in Accounting and Finance
Customer Support
By deploying chatbots and virtual assistants to answer common consumer questions, automation can be utilized to improve customer service.
To offer clients individualized help, chatbots can be connected with other systems and programmed to respond to frequently requested inquiries.
The construction and deployment of chatbots can be automated by platforms like ManyChat, Chatfuel, and Tars, making it simple for enterprises to include them in their customer service strategy.
Data Entry
The time and mistakes involved with manual data entry can be decreased through automation. Automation of the process of entering data from physical documents into digital formats is possible with the help of optical character recognition (OCR) technology.
OCR tools like Tesseract and ABBYY can scan physical documents and automatically extract the data, minimizing errors and manual data entering.
Human Resources
Automation can speed up HR procedures like payroll processing, benefits administration, and employee onboarding. These procedures can be automated using HR software like Gusto, BambooHR, or ADP Workforce Now.
Employee onboarding and benefits enrollment are automated by HR software like Gusto and BambooHR, freeing up HR staff members' time.
Software like ADP or Paychex, which can compute taxes, keep track of employee hours, and produce pay stubs, can also automate payroll processing.
IT Operations
IT operations duties like server maintenance, software updates, and security monitoring can be made more efficient through automation.
Server setup and deployment are automated using configuration management systems like Ansible, Chef, and Puppet. Tools for server and network device monitoring and alerting, such as Nagios and Zabbix, can automate the process and notify IT staff when problems develop.
Supply Chain Management
Organizations can manage their supply chains more effectively by using automation to expedite processes like inventory management, order tracking, and shipping.
Automation of processes like inventory management, order tracking, and delivery is possible using supply chain management software like SAP and Oracle. By automating order fulfillment, alerting staff when inventory levels are low, and inventory tracking, these software platforms can decrease human work and boost productivity.
Final Verdict
Back-office automation offers organizations powerful software and tools to improve the efficiency and profitability of back-office tasks. Various back-office tasks are prone to human error. They are time-consuming and labor-intensive.
Such tasks are suitable for automation which will carry out these tasks more efficiently with improved performance, quickly, accurately, and cost-effectively. Some tasks should never be considered for automation, like those which require extreme human involvement and cannot be done by technology.
Before implementing back-office automation, the organization should fully consider the results of it and how they will impact future processes. We hope this article has given you a better understanding of back-office automation and how it works.