Why use Chatbots? 5 ways Chatbots can help deliver Business Success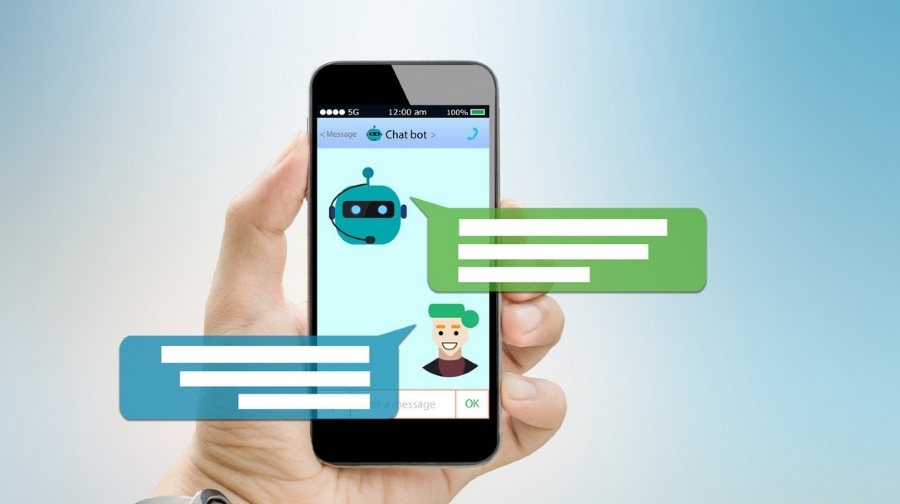 Why use Chatbots? Chatbots have rapidly become essential components for many organizations. Using chatbots makes it far simpler to handle customer concerns and reduces a substantial amount of manual labor for live support workers.
While cost-efficiency is one of the many reasons why businesses use chatbots, they should not be seen as human replacements but rather as human enhancements.
As organizations strive to make information more available, chatbot technology will continue to evolve. Below we explore the five primary reasons why organizations increasingly use chatbots and how these impact business success.
What is a Chatbot?
A chatbot is a computer software that replicates human dialogue to answer consumer questions. When a client or lead contacts you via any channel, the chatbot greets them and answers their issues.
In addition, they may assist clients submit support requests, send emails, or connect with human representatives if necessary.
You wouldn't be wrong if this reminds you of a telephone customer service line where you choose the appropriate alternatives based on your needs. This phone tree is also a basic chatbot.
Modern chatbots do the same function by conversing with consumers. This dialogue may take place by text, speech, or a combination of the two.
Why use Chatbots?
As more and more services, such as customer service, go digital, chatbots accompany them. This is made feasible by advances in artificial intelligence and natural language processing.
The major attraction of these intelligent helpers is their adaptability. Frequently, chatbots may be tailored to your company's unique requirements. Then, a well-designed chatbot may minimize service expenses and function as a practical part of your support staff.
This implies chatbots are no longer a waste of time; they are now workers. You can design a chatbot that seamlessly aids your agents and consumers across channels with a clear vision and thorough preparation. Chatbots are revolutionizing how companies interact with current and potential clients.
Over the last several years, the fast expansion of on-demand messaging has altered how customers interact with companies. Organizations are increasingly incorporating chatbots into their operations to deliver improved customer service.
Chatbots have entirely altered the banking, insurance, and healthcare landscape, where high-volume client engagement is essential to the company.
5 Ways Chatbots impact Business Success
While cost savings is one of the primary advantages of employing chatbots in your business, your customers will be the true winners.
Here we look at the five significant impacts chatbots have had on business.
1. Live Chat
Customers may communicate with chatbots in the same manner as they would with actual customer service representatives.
Therefore, the learning curve for customers to interact with chatbots is minimal. Due to the fact that many chatbots use natural language processing techniques, they can assess the customer's inquiry and deliver an appropriate response.
Most chatbots may also be effortlessly incorporated into a company's website or smartphone applications, saving customers the time and effort of browsing through the company's online resources. Customers may communicate with your company at any time without leaving their preferred messaging applications, such as Facebook Messenger and WhatsApp.
2. 24/7 Customer Service
Your live chat support team needs rest, while your chatbot doesn't.
Frequently, client needs arise outside of normal business hours, requiring a means for clients to acquire answers to essential questions when customer service agents are unavailable.
Using chatbots eliminates the need for customers to wait for a phone or email response to their enquiries. The most advanced chatbots can also simulate a discussion with a human operator at any time.
3. Infinite Queries
Although some chatbots are meant to emulate human intelligence, other systems have been created to enable computers to do the jobs they were built for: tedious or repetitive activities such as computations or database searches.
The objective of a chatbot should not be to produce a flawless mimic of human communication but rather to satisfy the demands of the consumer. And if a customer's objective is to reset their password for the fourth time in a week, the chatbot won't care.
4. Cost and Time-efficient
For the customer's convenience, your chatbot may appear on any product page to provide additional information, video content, or even a discount code.
Chatbots can also help customers collect information, such as the item they wish to purchase, their preferred payment method, and their shipping address. After attracting attention to your website, it is simple and quick to attract visitors with the help of a friendly chatbot.
This increases the number of visitors who become buyers. And calculate the labor expenses involved with providing customer service. Here, your business might save money and time that would have been spent on app advertising.
5. Personify Your Brand
The adaptability of chatbots enables them to communicate with clients on various levels. They may serve as the customer's principal source of technical assistance, account management, and sales data.
The conversational styles of chatbots may be designed to range from precise and technical to courteous and helpful to snarky and humorous. Chatbots' different "personalities" will encourage clients to connect with the company repeatedly.
Final Words
Whether someone asks you if the chatbot is vital for your company, you should now be able to explain the significance of chatbots to a firm's success. The rapid expansion of chatbots has ushered in a new age in which customer satisfaction is essential.
In an increasingly digital world, customers expect businesses to be available 24/7, driving organizations' eagerness to use chatbots. Chatbots are altering how companies engage with their consumers, and these changes are often good when the chatbot is of high quality.
Indeed, bots have become an integral element of almost every industry. Whether discussing 24/7 help or boosting human productivity, chatbots provide a viable rationale to include them in customer service management.