What are the Pros and Cons of selling on Etsy?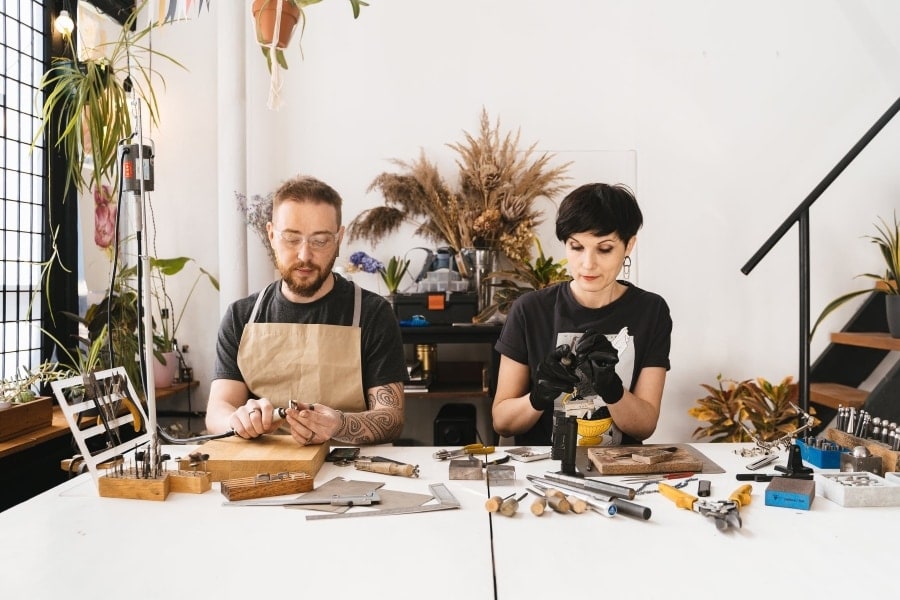 Every seller wants to know which marketplace they should start selling on when starting an eCommerce business. It is no surprise that many budding online sellers are keen to understand the pros and cons of selling on Etsy.
The Etsy platform is different from other online marketplaces because you must be creative and artistic to Etsy. If you're not creative, you can't sell notable pieces of Art, Vintage products, and Handicrafts. Moreover, it gives you a chance to be recognized on Etsy.
After going through the various opinions about selling on Etsy, you might have many queries in your mind. Thankfully we're here to address all your questions.
Pros – Many sellers love this marketplace just because of low listing fees. Etsy only charges 20 cents/listing for four months. For beginners, this fee is affordable. After four months, you can renew your listing by paying 20 cents/listing again.
Cons – Recurring listing fees is a significant setback for sellers. Etsy is the platform for manufacturers of handmade goods and creators. So, when artisans have to pay a fee for each listing after four months, it becomes expensive for artists.
What is the Catch?
Being a budding seller on Etsy, you might notice that Etsy charges a significant amount. Yes, it's right, but you enjoy many benefits, such as getting a targeted audience for your listings and niche.
Etsy has over 39.4 million buyers, so your store and listings will be discovered if you create a unique product listing that attracts buyers.
Free Shipping Guarantee
On 30th July 2019, Etsy has created this policy. If you're already selling on Etsy, you must have received a letter from the CEO of Etsy. The letter contents are:
A seller who offers free shipping on $35 orders to US buyers will get a higher ranking in the US search. Moreover, it will help US buyers to find more items with free shipping within the US.
Pros – Etsy performed initial testing in May 2019. When customers see free shipping options, 20% of them are most likely to complete their purchase. If you feel your products are outstanding and unique, you can raise the price to more than $35 and label it with 'available for free shipping.'
Another update by Etsy has allowed sellers to use the Smart-Pricing tool to price their items according to the free shipping guarantee campaign. There are multiple options for you. You can either do bulk editing to change your listing prices or individual pricing of the items under $35.
Moreover, Etsy will prioritize your products whenever and wherever Etsy advertises in the US, such as social media, email marketing, and television ads.
Cons – After the release of this update, sellers have started wondering about is Etsy reliable? Somehow, you'll have to cut your profit margin, but you will get an edge in search engine visibility.
Impact
There are two angles to look for. One is professional, and the second is ethical. When we talk about professionally, you can earn more if your listings are below $35. When we look at it ethically, selling locally in the US, buyers pay more because they pay less when shipping charges. In contrast, buyers have to pay shipping costs and pay extra when you sell internationally, but the product is not that worthy.
What's Catch?
If you want to sell on Etsy, the first thing you need to do is to read their detailed Seller Handbook. Moreover, you can make effective use of the Smart Pricing tool available on your dashboard. You can use this tool to calculate prices accordingly. A free shipping guarantee can help you get a higher ranking and more sales. Finally, the Seller Handbook can help you develop a strategy for the international shipping of your listings.
Etsy Ads
In the 2nd and 3rd quarters of 2019, Etsy has released many updates. In late August, Etsy came up with paid advertising options like Google Shopping Ads and Promoted Listings. You might have seen changes in your dashboard because the toggle for Internal and External promotion was added with an On/Off switch.
Pros – You set up your Etsy store and start making a handsome amount of money too. There is a possibility that your listings might get lost in the 250-page search result of listings because of similar offerings by fellow sellers. Don't worry, because you can use Google ads or Etsy ads and specify the budget to get better visibility and more sales. Paid promotions help sellers. More importantly, four rows are reserved for Promoted Listings on each page of Etsy search results.
Cons – Earlier, you had complete control over your biddings in Google Shopping Ads, and Etsy Promoted Listings in your Etsy store. Again, the update changed the idea of optimizing your listings through both these platforms.
According to the Seller Handbook, you can no longer customize your bids because you advertise your listings across two platforms.
What's Catch?
Earlier, you have complete control over your budget. Still, you can't regulate because the budget is optimized according to reach and visits.
For example, your ad campaign is doing well and getting more clicks; it will not stop even when completed. It will cross your budget, and the excess amount will be adjusted in your budget every month.
If you want your Etsy store to get more visibility and clicks with Etsy ads, then set up an advertising campaign and get started.
Brand Building
Pros – When you become an Etsy seller, you get a chance to build your brand. You can show your creativity when manufacturing products and creating listings. When you share more details about your talent, the uniqueness of the product, and the purpose of your store, you get more traffic and conversions.
It's easy to set up a store on Etsy, and you can customize your storefront. Research to find what you can sell on Etsy and what products can help you build your brand. For example, it can be vintage, handcrafted, and unique products.
Cons – It is a time-taking process to customize your storefront. Moreover, when you have to manage your store on your own, it becomes hectic, especially if you're selling on other marketplaces like Amazon, eBay, and Walmart. While creating listings, you'll have to provide complete details of each aspect. So, if you're managing all your online stores, it won't be easy to customize your storefront and build a brand.
What's Catch?
Only Etsy allows artists to bloom and build their brand. No other marketplace gives you such an opportunity. You need to carefully write your 'store's policies and about us' section. You can easily reach your targeted customer base because all the deals on Etsy are on Vintage products, Art, and Handcrafted. Moreover, you can integrate your independent store to the Etsy store to manage hectic selling tasks.
Etsy SEO
Pros – Etsy has a powerful algorithm that governs listings according to SEO. It compares your listing with the other relevant listings in the same category to choose the best one to display on the first page when the buyer searches for that particular query. When you understand Etsy SEO and make your listings optimized and relevant, you can appear in the first place without paid promotions.
When you use the right keyword and buyer search for a particular term, Etsy shows listings according to Query matching and Ranking.
Cons – Most sellers who left Etsy stated that they were not happy with the Etsy SEO algorithm. So, when you don't make your listings optimized, you'll suffer more. Moreover, if your listing's key components like title, description, images, and shop are not keyword optimized, your listing will suffer. Moreover, your listings won't appear in search results.
What's Catch?
When we talk about Etsy SEO, can we say it's reliable? That depends on how well you create your shop on Etsy. When you continuously improve your shop's SEO, maintain customer satisfaction, and measure your performance, you'll help increase traffic and conversions for your listings.
If you want to build your brand, ensure that you maintain your website and keep your social media presence up to date. It will help more people see your creations even if they're not listed on Etsy.
So, after reading the pros and cons of the Etsy store, you can decide whether it's the right platform for you or not.
Making your Decision?
Most sellers who left Etsy are for the reasons mentioned above. Sellers were confused about is it worth it to sell on Etsy? Etsy is constantly improving to become an ideal platform for both sellers and buyers. Etsy is on its way to becoming the most popular online marketplace globally.
If you want to show your creativity and build a brand by offering something unique, Etsy is the place to go.
How to develop new products on Etsy?
By consistently adding new content, you will attract the attention of search engines. If you're unsure about which products you need to develop, you can find them by:
Checking your best selling items
Check your sales records
Keep an eye on trending products
Don't create an entirely different line of products. For example, you can try the same theme on other products and various design ideas on the identical product
Don't ask for Opinions
If you're already an Etsy seller or planning to join Etsy as a seller, when you spend time thinking about people's opinions, you lose your time and money. You must be good at decision-making and make these decisions quickly.
Keep an eye on your Competitors
When you don't keep track of your competitors, you can't be successful on any platform. It's always good and helpful to see the moves of your competitors. Keep an eye on the following things:
What are their offerings?
What are their best sellers?
Which idea are they coming with?
What is the sales price of the best items?
How are they describing their best items?
How have they optimized their product listings?
Check the aesthetics of their shop and try to use them in your shop.
What makes them stand out, and what's missing in your shop?
When you keep notes of all these points and plan ahead of competitors, you can increase sales. You'll get an answer whether Etsy is reliable or not?