10 Easy Things to Sell on Etsy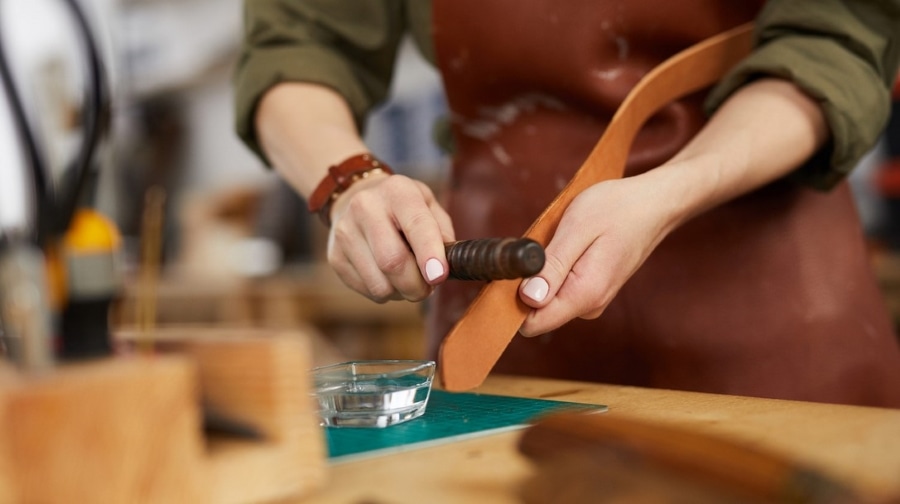 Whenever you decide to run an online business, you need to do market research. Market research helps you identify trending products and customer interests, all ensuring the success of your Etsy Shop. Selling on Etsy is no different. To help you on your journey, we have compiled a list of 10 easy things to sell on Etsy.
Etsy is the most popular online platform, with over 70,000 live websites. If you're thinking of becoming a selling on Etsy, or an existing Etsy selling seeking to expand their product range, the below information will undoubtedly help.
Why Should You Sell on Etsy?
As mentioned earlier, it's an online marketplace that allows the seller to register and share the same space with existing sellers. Like other online platforms, eBay and Amazon will enable you to show your products globally. Remember, it's the ideal platform for small enterprises.
Once you get registered on the Etsy platform, you enjoy many benefits.
Here you will only pay transaction, listing, and offsite ads fees. It will save the additional monthly expenses that you spend on other platforms. You can set up your Etsy cost at a relatively low cost.
The process is simple and easy to use. For example, the process of listing products is straightforward.
Store management on Etsy is more effective due to Etsy's excellent features and toolkits. Therefore, it's an ideal platform to empower your business.
RELATED: Setting up an Etsy Business: How to start an Etsy shop
Are you a beginner and unsure about the best selling products on Etsy? Don't worry, next we'll list ten easy things to sell on Etsy to help you get started.
10 Easy Things to Sell on Etsy
It's a different platform than other marketplaces. Etsy is a global art fair. It allows people to make, connect, sell and buy creative and unique items – good photos are crucial.
RELATED: How to write an Etsy Business Plan
The items listed below are some of the easiest things to sell on Etsy, either due to their popularity, ease of sourcing, or are easy to make.
Jewelry
According to Etsy, in 2020, jewelry ranked 2nd in the list of Etsy top-selling items on its platform in terms of gross merchandise sales (GMS).
Jewelry can be rings, earrings, necklaces, bracelets, charms, brooches, and so on. Jewelry on Etsy does not have to be made from precious metals. Some of the best selling jewlery found on Etsy are made from:
stainless steel
polymer clay items
pieces made of beads
natural materials like seashells and pebbles
This is always the hottest item on every platform as being a must-have accessory for both men and women. As a result, jewelry is a potential niche you can try when selling on Etsy.
Digital Prints & Downloads
If you're unfamiliar with digital printing, it's a means of printing from a digital-based image.
Selling digital prints is a terrific method to supplement your income, especially if you have graphic design talents. You have to create high-quality, one-of-a-kind digital prints that consumers may print and hang on their walls.
You must put your digital print files in your Etsy selling, select the price, post the listing, and whenever someone purchases from you. The buyer will be able to download the digital print.
There will be no shipping, which will save you money and time. There will be transaction fees, listing fees, and other fees, but they will be reasonable.
Selling digital prints or other digital downloads is a terrific method to earn money while sleeping without performing any extra labour. One of the best aspects of selling digital goods is no shipping or overhead charges.
You need to invest time developing your digital print, or you may hire someone to do it for you. After then, you can sell the listing one time, 1000 times, or more, and you'll be receiving money from digital downloads without incurring shipping or overhead charges.
Candles
It's another uncomplicated thing to sell on Etsy. It has thousands of sales on Etsy. Making a candle is the most economical process. Candles can be further made unique by tailoring them for special occasions and events. This customization will allow you to sell them at high rates for a healthy profit.
Sewing and Crochet Patterns
Nowadays, handmade items with crochet and sewing patterns are popular worldwide. If you already have a skill, that's great. Otherwise, you can see tutorials on YouTube to make sweaters, teddies, and dresses to sell on Etsy.
Notebooks and Journals
Both these items are easy things to sell on Etsy in 2021. Many people love to do the writing. Moreover, some people love to note their personal experiences during travel, so journals are a perfect choice for them.
Stickers
Most of you will get surprised by seeing this item on this list. Stickers have a vast market because they can help you decorate notebooks, greeting cards, postcards, etc.
Stickers are useful for design work or to make things appear "cool". People also use them for planning to use as a label on their to-do list, among other things.
Stickers can be adorable, topical, cool, and cater for several different styles and genres
On Etsy, handmade items sell best, and stickers can be hand-drawn or custom made
Because the prices range from $2 to $10, they are inexpensive to purchase
Stickers can serve as a reward for children
The beautiful thing about selling stickers on Etsy is that you don't need a large budget to get started, and shipping is extremely inexpensive.
If you are willing to learn or know how to design cool and unique stickers that appeal to the customer, you start your Etsy business with this item.
Check out the Once More with Love Etsy shop for some ideas.
Home Décor
Nowadays, people pay more attention to home décor. Therefore the demand for home décor products is increased over the years. You can sell furniture, paintings, wallpaper, etc.
Papercrafts
You can either gift it to your friend or use it as a decoration piece. Even though we live in a digital world, some people still love to show their passion through paper crafting. So, it can be the best item to sell on Etsy for beginners.
Phone Cases & small Goods
With the development of technology, smartphones have become an integral part of our daily lives. Therefore, we need to use a phone case to keep our phone clean and protect it if we drop or step on it.
Besides print phone cases, you can easily use acrylic colors to draw and customize them on purpose. Therefore, phone cases serve as one of the Best Selling Items on Etsy.
Organic Cosmetics
Nowadays, more and more people are pursuing a healthy, environmentally-friendly lifestyle. They are likely to buy cosmetics with natural ingredients since they are safe for sensitive skin types.
A number of the most profitable products on Etsy fall in this category. People are looking for natural, handmade and sustainable products. Bath salts, soaps, body scrubs, lip glosses, makeup, balms, and body butter do exceptionally well.
Making cosmetics from home isn't always safe or legal (depending on your location).
There could be safety and hygienic requirements, standards and guidelines you'll have to meet to sell such items.
It's up to you to ensure that such activities are legal in your country.
Also, you'll have to perfect your manufacturing process. Selling cosmetics that have started to spoil is a recipe for disaster that will easily ruin your reputation.
How to Sell Successfully on Etsy?
Most people create a store on Etsy, but they fail to get sales. They often ask us how to get sales. You need to keep the below-given things in mind for selling on Etsy.
RELATED: Starting an Etsy Shop Checklist
Choose a Successful Product
For example, if you want to sell jewelry on Etsy, choosing the wrong style won't be ideal. So, ensure to do your research and understand the trends for the product you wish to sell. If you want to establish a successful store, you need to choose the right successful products.
Create Item in Batches
When your store starts to appear in search results and people start purchasing products, will you be able to ship products on time to avoid customer frustration? When your products arrive late, you'll get bad reviews, affecting your store rankings. Therefore, you need to choose items that can be delivered quickly.
There are two options to consider. One is to manufacture the item and mention how many days it will take to fulfill your order. The second one is to select products that you can manufacture in batches.
SEO & Marketing
Due to high competition, you have to market products to get sales. SEO is crucial for any online business.
RELATED: How to Create a Successful Social Media Campaign
In Etsy SEO, you need to make tags, titles, descriptions, and images optimized. Your photos can help you make or break sales. So, spend time taking high-quality photos of items. The best option is to buy a good camera and some lights for photography.
How to Become Etsy Seller?
It's simple and easy to open an Etsy shop. If you have already registered yourself on Etsy and have an account, you can open a shop by finding the shop manager icon within the same account. You can also create a shop page separately.