Why SMEs should embrace Cloud Accounting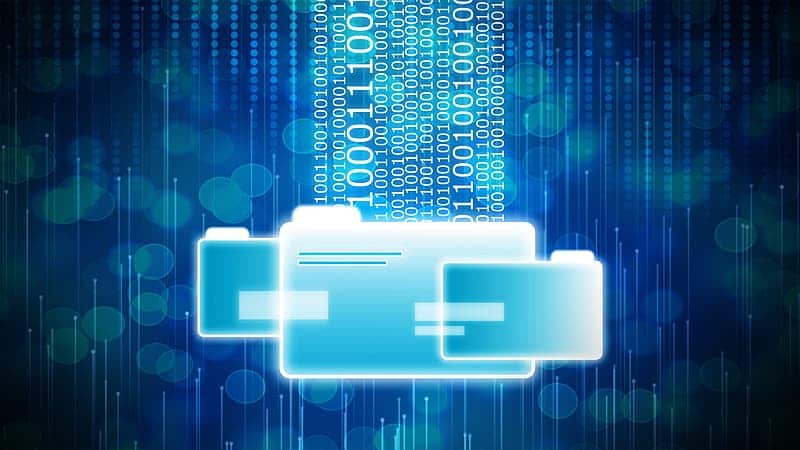 With the vast advantages that cloud computing offers, there shouldn't be any surprise why businesses are moving their financial data to the cloud for easy management and security, by migrating to cloud accounting solutions.
Not only does cloud accounting software provide opportunities for small and medium business to reduce technology overheads and investment, but also helps SMEs to access the data from anywhere. Below, we explain everything you need to know about cloud accounting software, from definition to benefits, and what cloud accounting software is available on the market.
What is Cloud Accounting?
Cloud accounting relates to accounting software which is available online and accessed over the Internet (the cloud). Cloud accounting software is typically offered as a Software as a Service (SaaS) basis, whereby the services are provided as a subscription – usually priced at per user per month.
Cloud accounting software, also referred to as online accounting software is similar to traditional, on-premise accounting software.  The only difference being that that online accounting software is hosted on remote servers.
This provides faster, more flexible access to the computing resources and capabilities that you need. All the accounting information, including expenses, sales, and bills, are entered directly online, where the data is stored into "the cloud," where it can be processed and returned to the user.
Businesses employing cloud accounting software are freed from the requirement to install and maintain software on individual computing devices.  Furthermore, online accounting solutions allow distributed employees, for example, from remote or branch offices, to access the same data and the same version of the software.
Cloud accounting ensures that all your accounting data is in one place, and the data is accessible from anywhere and at any time, where there is an internet connection.
Watch Xero's video on the basics of Cloud Accounting:
Why is it important to use Cloud Accounting?
As an SME, it is important to use cloud accounting because you can compete with your competitors by using the cloud. Moreover, the cloud is beneficial because it reduces time, cost, and money wastage on data storage devices. By using the cloud, you can access your data online, and you don't have to hire external consultants for data management.
As mentioned earlier, it helps save time and money, and both resources can be invested in other useful areas. Moreover, this software can enhance efficiency, and you can scale your SME quickly.
Cloud accounting is already used in 57% of mid-size and 58% of large firms.
Is Cloud Accounting safe?
While online accounting software defends against external threats more effectively than traditional accounting, there are still potential risks that businesses need to consider when choosing cloud accounting software.
When SMEs migrate their data to the cloud, they need to be sure that the data is secure.  When data is accessible to everyone from any place, that data is more at risk.  In particular, businesses need to ensure that data stored in the cloud is compliant with international and national legislation and regulation, such as GDPR and PCI DSS.
Fortunately, most cloud accounting software providers ensure their services and products adhere to international and national guidelines and provide a high level of security that prevents data breaches and cyber-attacks. However, SMEs will still need to pay attention to the safety of employee credentials. Provided you pay attention to the protection of data, your data will be secure.
Related: Crucial tips for improved password security
While data can be shared by any employee who has the same access rights to the system, the risk of confidential data being obtained by an external source is significanty less than a that of a security breach happening when using an on-premise accounting system.
Furthermore, to ensure business continuity and aid disaster recovery, online accounting software providers typically ensure redundancy in the servicer, that is the availability of backup servers in a minimum of two locations. What this means, is that, if one server was to go offline for any reason, SMEs should still be able to access the data via the SaaS accounting software.
53% of accountants selected SaaS-based software solutions for smooth project management and client interaction.
Benefits of Cloud Accounting
Online accounting offers various advantages over traditional accounting. Some significant advantages are presented below:
Cost
Every organisation wants to use cost-effective solutions. Cloud accounting significantly reduces the cost because SMEs are no longer paying for server space and hardware. While in traditional accounting, organisations have to pay for software updates.
In cloud accounting, you will have to pay yearly or monthly fees, and fees will be different according to the features you select. Moreover, you don't have to pay for software updates because everything will take place at the back end. So, the first advantage of cloud accounting is cost-effectiveness.
Scalability
When organisations use traditional accounting approach, they have to buy licenses for users. When your firm grows in size, you have to get more licenses and serves for load management. On the other hand, it's not the case with cloud accounting. You don't have to acquire more licenses when you want to give access to additional staff.
By using cloud accounting software, you can expand access by clicking a button. Everything can be done in seconds. Moreover, scalability is easy by using cloud technology.
Accessibility
In traditional accounting methods, if someone needs any information from any other department, he will have to go there to get the required information. What does it mean? It means there will be time wastage.
On the other hand, by using cloud accounting, everyone has been given an ID and password to access accounting data. Every user or client can have access to this information online. Moreover, by using the cloud, there is no risk of data loss and theft.
Security
SMEs are an easy target for hackers, so they need proper security to ensure their credentials are safe. Indeed, the cloud is a much better option than traditional accounting, but there is also a risk of a data breach. But when firms opt for cloud accounting software, they can relax because there are multiple layer protection and powerful data encryption.
Stay Competitive
Cloud accounting helps you to invest your money and other resources in different productive tasks. In this way, you can stay competitive and gain the upper hand on your competitors. Cloud allows SMEs to compete with larger size organisations. Moreover, by using cloud companies don't have to spend money on software and hardware. It allows external clients to access data from anywhere. Cloud accounting saves time, and employees can spend this time on other valuable tasks.
Potential risks of cloud accounting software
With SaaS delivered accounting software, there is a greater reliance on the telecommunications infrastructure for SMEs.  Typically, ensuring your organisation has the best business broadband available within the area, and a secure WiFi network will pay dividends when using online accounting software.
For businesses employing remote workers, potential security risks are always a challenge. For instance, employees choosing to work from a local coffee shop may connect to public WiFi. Tis presents a potential risk of a data breach, since public WiFi is rarely a secure connection, . This can easily be mitigated by ensuring that remote employees use a VPN.
Read also: Best VPNs for public WiFi
Most cloud software providers employ multi-factor authentication (MFA) to further remediate against potential breaches. Using MFA, the employee will be sent a PIN via SMS to their mobile device when signing in to the online accounting software. Using the code, along with their username and password, will permit them to access the online accounting software.
While 2FA safeguards from several threats, employees, particularly remote workers, will need to remain vigilant when accessing their cloud accounting service due to the threat of external threats.
Read also: What is Shoulder Surfing and 10 Social Engineering techniques that target business employees
What online accounting software is available?
Migrating from a traditional accounting system to cloud accounting software can be unnerving.  Choosing which cloud provider to proceed with for the migration can also be a daunting task.  Some of the popular cloud accounting providers are:
FreeAgent
Intuit Quickbooks
KashFlow
SAP Business One
Sage 50c Premium
Netsuite
Xero
Wave
Zoho Books
See also: How to choose the right accounting software for your business