10 Facebook scams your employees need to avoid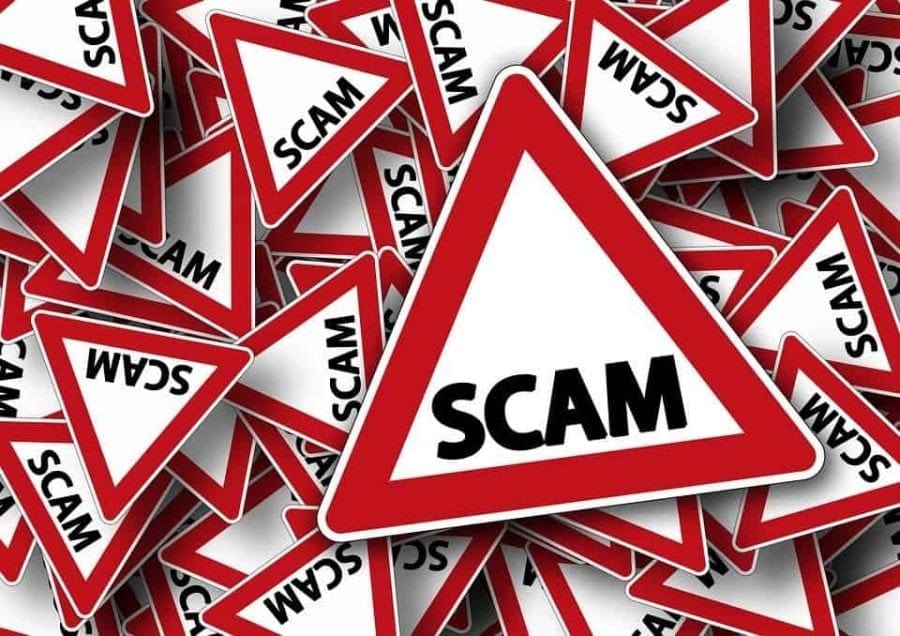 People's interest in social media is increasing over the last few years. Whether you are a business or individual Facebook user, you can be scammed anytime. Scammers are active on all social media sites, and Facebook is their primary target. You can be a victim of a Facebook scam in many ways.
Social media fraud can occur in many ways and affects businesses and individuals alike. Presented below are 10 of the most common Facebook scams are and what steps you need to take if you are a victim.
1. Creation of a duplicate account
Scammers use this trick on Facebook and create an email template which looks similar to an official message. You follow the message blindly and enter your log-in details; the scammers can duplicate your account. They may start messaging your friends and ask for personal information or money.
2. Identity theft
Once the hackers or scammers know your passwords, they can use your Facebook to get passwords of other accounts. Once they duplicate your account, they can use your information and answer to authentication questions. In this way, they can verify the identity of the account owner easily. You can set multi-factor authentication on all your social media accounts.
3. Viral videos
Viral videos are the best way for scammers to target Facebook users. If viral videos are scandalous or racy most of us want to see the video. When you click on the video, you are asked to download a Flash Player or any other video player. When you install a player, they insert a virus into your system and get your sensitive information. When you shared this link with your friends, they feel that link is safe and they also become a victim of this scam.
4. Doubling of money
It is the most common scam on Facebook. When scammers duplicate your friend's account, they will message you to send us money, and we will double your money. Your friend will say that I have paid money and get a considerable amount of money back. You feel that your friend is texting you and you send money, but the reality is the scammers do this activity from your friend's account.
Watch how criminals use social media to lure victims to act unknowingly as money mules to launder the proceeds of crime.
5. Free coupons
It is the latest Facebook scam, and people become a victim of this scam quickly. You might have seen people on the roads and shopping malls to get free coupons for vacation or a trip, and for this, you have to log-in to your Facebook account and apply the code. After doing this, you lost control over your profile, and scammers can use it according to their wish. It is a common scam on Facebook.
6. Geo stalking
Scammers can use GPS technology to find the target. It would be great to keep your social media location off. Nowadays, people often keep their GPS on, and they invite scammers to hurt them.
7. Don't click shortened links
Short-linking sites are the target of scammers. Whenever you receive a link, and you don't know where it will take you don't click on that link. Without knowing the destination, there is a strong chance that it will lead to a wrong path. It is also a popular Facebook scam.
8. Contest scam
It is another common Facebook scam and people usually set up a fake marketing page and demands for personal information. People become a victim of such scam quickly and end up sharing their sensitive data for winning a contest.
9. Who's viewed your profile
In the recent past, this scam was the favourite method for scammers. If you are an active Facebook user, you might have seen this kind of stuff. Who unfriended you and who viewed your profile? People got crazy and wanted to see this kind of things and end up giving their personal information to scammers. Remember, Facebook doesn't advertise such activities on its platform.
10. Love scams
This scam isn't only common on Facebook but also on other social media sites as well. They might post something like this, "a good looking young girl is looking for a foreigner to get married, etc." Lonely people want to grab such an opportunity and set up an affair on social media. They demand money to come to America and see their loved one. When you transfer the money, your distant lover will disappear. Stay away from such Facebook scams.
Steps to take if you are a victim of a Facebook scam
Facebook users often become a victim of these Facebook scams and end up losing money. In case, if you become a victim of a Facebook scam, you have to take the following steps.
Once you know you are scammed, stop the contact with the scammer. Please don't reply to their messages or emails. If you are scammed on Facebook, immediately block the scammer.
They might promise you to send your money back, but they won't do that. So stop sending more money to scammers.
Never click on unknown links. Remember one thing that you will get nothing for free. If they are offering this, it means it's a scam.
None of your friends can help to double your money because there is no such method so never send money to such scams.
If you witness any suspicious activity, immediately report it to Facebook.
Protect yourself from such scams in the future. Set two-step authentication on all your profiles and keep your profiles and sensitive information secure.
If the scammers have got access to your systems and profile, change the passwords and set up strong passwords.