Why is my screen share not working? Typical Screen Sharing Issues and How to Fix Them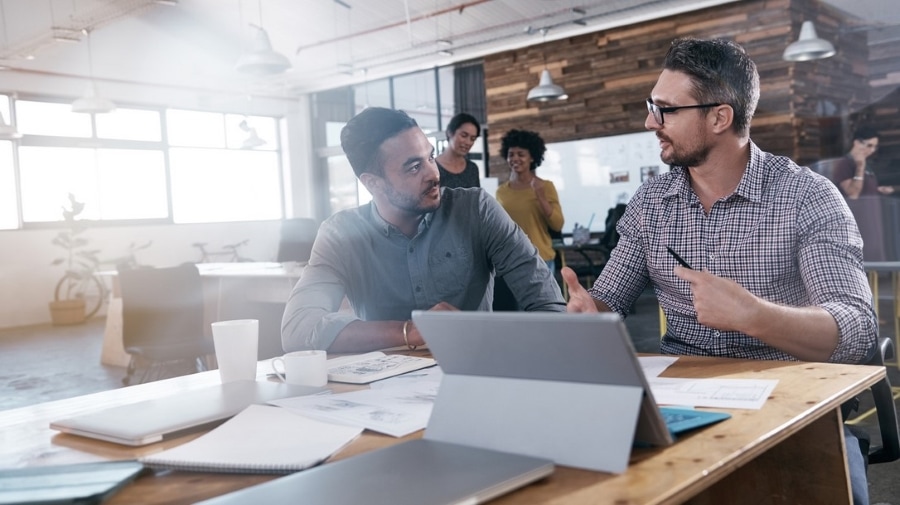 Screen Share not working? This article will look at several screen-sharing issues and how to solve them.
Screen sharing is advantageous to users in various ways, regardless of the app or service. We can share our tablet or desktop material live over the web using the screen-sharing capability. Consider how many hours and uncertainty we could have saved in the past if computer support issues could be communicated via screen sharing.
Screen sharing has several advantages. Apart from being multifunctional, it can enhance all of your video and phone calls. The feature can also be used to show someone your images without having to share them.
But, let's be honest. The screen sharing function is not as well-designed as it should be. As a result, numerous customers have encountered difficulties since they cannot share their screens when utilizing web conferencing and meeting programs such as Zoom, Microsoft Teams, or Google Hangouts. In nearly all cases, identifying the root cause is the first step when resolving this issue.
Screen Share not Working? Common Screen Sharing Problems and quick fixes
1. Screen Sharing Option is grayed out
You may occasionally come across a grayed-out screen sharing option. This usually happens when you try to share a screen with someone linked to you. To avoid the screen sharing option graying out, start a voice or video call with the person first before sharing your screen.
2. The ScreenShare feature is not working following a call
You could also face a screen sharing issue while on the phone with the person with whom you want to share a screen. This problem happens when you do not wish to connect to the app version that enables screen sharing. To circumvent this flaw, make sure you're using the most recent version of the program.
3. Screen has become blank or is frozen
While on a call using an app like Skype, your screen may freeze. In other circumstances, the person you call may be affected by the issue, prohibiting you from sharing screens. In this case, insufficient bandwidth is frequently to blame. To address this issue, make sure you both have enough bandwidth. Close any other applications that may consume your internet bandwidth, causing the screen to go black.
4. Screen appears distorted during a screen share
The screen may seem clear to you but may appear distorted to the recipient. In most cases, an old version of a screen-sharing application and insufficient bandwidth are to blame. Consequently, you should confirm that the recipient uses the most recent app version and has sufficient bandwidth for screen sharing.
How to fix Screen Sharing issues
Aside from the remedies mentioned above, people have resolved screen sharing issues using the following methods:
Restart your Device
Most computer difficulties, including screen sharing issues, are generally resolved by restarting the machine. If you're using a Mac, go to the Apple menu and select Restart. If you're using a PC, enter the Start menu, choose Power, and then click Restart.
Terminate Browser Processes and Clear Cache
Closing your browser may not always be sufficient to resolve the screen sharing issue, as it may still be running in the background. Use the Control + Delete + Alt shortcut on a PC or the Quit + Function combo on a Mac to terminate browser processes.
In addition, you should clean your browser cache. The reason for this is that screen sharing requires a lot of graphics. Consequently, if you have an older processor, you may need to free up some memory for screen sharing.
Force-Quit Running Applications
Quit any running programs, including the one you are attempting to share the screen. Then, try utilizing the screen sharing feature again.
Edit Permissions
Modern apps provide permissions that you may manage. Security permissions can sometimes cause screen-sharing issues. If this is the case, go as follows to edit permissions:
For Macs
Navigate to the Apple menu and select System Preferences
Go to the Security & Privacy area and click on the Privacy tab
While there, look for and select Screen Recording from the left-hand menu
Next, click the lock icon at the bottom of the window to adjust security permissions
You'll find a list of programs supporting screen sharing on the right side of the window
Select the checkbox next to the program that is causing you problems
To make the changes take effect, restart the program. Typically, a notification window will prompt you to do so
For Windows PCs
To manage permissions for a single app, perform the following steps:
To begin, navigate to the Start menu, right-click on the app's tile, and select More > App Settings.
When the Settings screen appears, go to Settings > Apps > Apps & Features.
Select the app and then select Advanced Options.
Scroll down to the App Permissions area to see all of the app's permissions. The app permissions can then be toggled to grant access. If you cannot see the App Permissions section, it is likely that the app doesn't have any access control.
Additionally, you may manage permissions for all applications on your computer. To achieve this, please follow these steps:
Initially, head to Settings > Privacy and the App Permissions section.
Scroll down in the right pane to the desired applications.
You'll see a list of all possible permissions in the left pane. If you click on each permission, you will discover what it does. You can then modify screen sharing permissions.
Optimize your Computer
Most computer problems can be solved by learning how to speed up your machine. A computer cleansing will also help you to free up valuable system resources. As a result, you should eliminate unnecessary files such as temporary files, caches, unnecessary apps, and annoying startup items.
Fortunately, you can use Mac and PC repair software to automate this operation. The same can be done for your smartphone using a reputed Android cleaner.
RELATED: 10 Tips to Make your Business Computers Faster
The screen sharing tool can make your life a lot easier when it works. However, there are numerous reasons why you could not use the screen sharing tool properly. Hopefully, the suggestions above may assist you in resolving frequent screen-sharing issues. If none of the above alternatives work, consider contacting the app or service's customer care with a screen sharing problem.