Choosing an SD-WAN Provider for your Business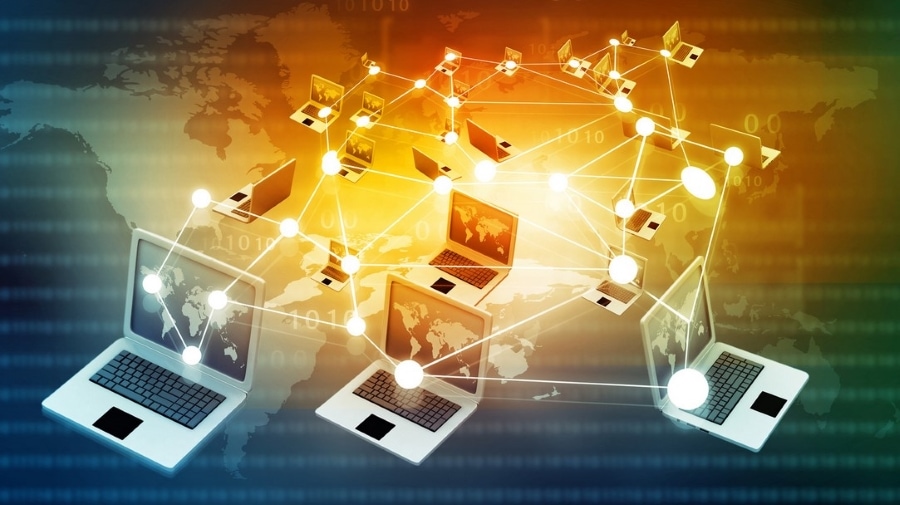 Selecting a network solution that works for your business is crucial. While there are several options, enterprises are turning towards SD-WAN today because it offers high speeds and flexibility and eliminates geographic boundaries. An SD-WAN provider helps address your networking requirements so that you can build a productive work environment.
Below, we discuss important criteria when choosing an SD-WAN provider for your business.
Why Selecting the Right SD-WAN Provider is Critical
An SD-WAN provider's experience and service offerings greatly influence the network solution's design, implementation, and management. The ability of the business to scale the network for future needs depends a lot on the early decisions it makes with the provider.
A vendor assesses the business needs to determine the quality of the current network, its weaknesses, and the root causes of the problems to devise a plan to address these issues.
Businesses can use SD-WAN to enhance their network capabilities, but this technology cannot resolve the root problems. This is where the SD-WAN provider plays a critical role.
A good vendor identifies any problem with the network and addresses them before proceeding with the solution's implementation so that it performs as expected once deployed.
How to Choose the Right SD-WAN Provider?
Businesses looking to deploy SD-WAN should focus on a few basic criteria to assess whether the provider's offerings align with the business goals.
Here are some of the most crucial criteria for choosing the vendor for your software-defined WAN.
Performance
Efficiency and productivity in the organization are greatly influenced by the network and the applications running on it. The right provider can suggest bandwidth adjustments if required and ensure that applications run smoothly. They should also offer application-aware routing for the optimum user experience.
The vendor should have the functionality to track when and where services are being used by applications so that critical application traffic can be better prioritized.
By prioritizing and routing the internet traffic, the network provider can ensure that services on the SD-WAN are always available for mission-critical applications.
Security
When selecting an SD-WAN provider, it is important to look for ones that prioritize security. Most SD-WAN solutions today come with security features like encryption, tunneling, and others.
However, the vendor should also include features like automated threat detection and its remediation, round-the-clock monitoring, and managed firewalls in their service. Security should be centrally located and distributed across network assets for optimum protection at different network points.
Visibility and Control
Visibility into different aspects of the network is very important for performance monitoring applications, network administration, and overall security. Network managers cannot get the desired control over a network if they don't have proper visibility into it.
Networks comprising of a large number of nodes are vulnerable to attacks. Disruptions can be avoided if the provider ensures visibility into the network and a centralized ability to configure and control network elements.
Global Orchestration
Orchestration can simplify network provisioning, deployment, and changes to facilitate global advances across the infrastructure.
For SD-WAN, orchestration enables automating network tasks, monitoring the performance of network services, and troubleshooting problems with minimal disruption.
Problems can often be addressed without visiting the site in person with a software-defined network solution. However, if a visit is required, it is ideal for working with a provider that can respond quickly regardless of geographical barriers.
Centralized Management
A central dashboard simplifies management and gives direct visibility into the network so that administrators can set and adjust policies, control and manage traffic, and adjust the network.
SD-WAN solutions allow opting for the virtualization of services to be able to run everything from a centralized console. This simplifies management and lowers the hardware cost by getting the job done through virtualization.
Remote Deployment
The use of virtualization with SD-WAN allows the business to deploy services from a centralized location. This means you can avoid setting up hardware at some sites. The ability to deploy services across sites simplifies the task and lowers operational costs.
Cost
SD-WAN lowers the number of hardware components as compared to traditional networks, making it much more cost-effective. It also provides organizations with better control over their networking budget to reduce operational costs to a great extent. Pricing certainly varies between SD-WAN providers.
It is, therefore, important that decision-makers in the enterprise thoroughly research what functionality different solutions offer for their price and then select the most suitable option for their requirement.
Service and Support
The SD-WAN vendor you select should offer 24x7x365 support that includes an extensive network of service spots for quick resolution of hardware failures.
Even when you subscribe to the solution as a managed service from a provider, the underlying technology vendor should be available to troubleshoot and resolve an issue if it arises.
Questions to Ask an SD-WAN Provider
When selecting the right SD-WAN provider, it is important to ask a few questions to learn about them and compare the options.
How are the services delivered?
The provider gives you the SD-WAN in one of three ways:
Physical Devices – The services come in a modified server box; it features a zero-touch deployment, which means you can start using it with plug-and-play connectivity.
Software Licenses – You can buy an SD-WAN software license and run it on your servers at the data center.
SaaS – SD-WAN can be delivered as a service by the provider. In this method, the supplier handles almost the entire setup and configuration, and you no longer have any control.
Technical Needs of the Network
You should also ask questions related to the network's technical requirements.
Are the applications you provide in the cloud or on-premise?
Do your branches have guest Wi-Fi?
What is your security architecture for branches?
You might also want to ask the provider about AI Operations aimed at reducing human errors by automating IT technology. More and more SD-WAN vendors are providing this as a service to help maintain the network better and allow clients to troubleshoot when a problem arises.