Website Personalization Strategies to improve Conversation Rates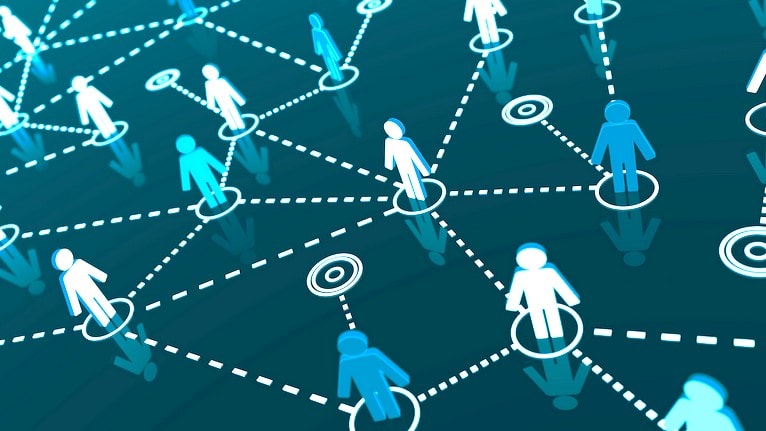 While some businesses may think of website personalization as a passing trend in the ever-evolving field of digital marketing strategies, customers place a high value on being recognized as individuals. They prefer to purchase more from businesses that customize their experiences.
This article will highlight the top five tips that you can use to personalize your site visitor's eCommerce experience and increase conversation rates. Let's get going.
What is Website Personalization?
Website personalization is the customization of what visitors see when they visit your site based on specific criteria. This can include their purchase history, geographical location, or personal information.
Website personalization seeks to leverage data to convert the same degree of one-on-one attention into the digital realm:
Based on a shopper's browsing activity, online shops can offer them customized deals
Depending on the current weather or season, travel websites might provide discounts to guests
Based on a viewer's geographic location, news and other media sites can surface specific videos to their audience.
Personalization and customization – What's the difference?
Personalization and customization, in a sense, both serve the same aim – to give a dynamic, customized experience, guarantee more user engagement, and contribute to enhanced conversion rate optimization.
Personalization
By making interactions faster and quicker, personalization increases the likelihood that visitors will become repeat customers by giving them a unique experience and successfully and efficiently meeting their specific demands.
Automation is usually used to personalize an experience for a visitor by adapting it to their prior behavior and other relevant information.
Customization
Customization, like personalization, allows site content to be adjusted to meet unique visitor demands and interests. However, unlike its relative, customization forces the user to take the appropriate action.
Customization gives customers control over their experience. Allowing people to select the information or material specifically they wish to view.
RELATED: Conversion Rate Optimization (CRO) tips to Drive Growth
Types of Website Personalization
There are three types of personalization. These are:
1. Rule-Based Personalization
This customization enables you to establish rules that dictate each audience segment's experience.
Determine if your audience is interested in SEO writing suggestions. You may build rules to guarantee that they receive content recommendations relevant to SEO. This regulation does not apply to your other audience segments.
It may also be used to customize your visitors' experience based on their referral source.
Rule-based personalization may be used for broad audiences (big groups of website users) and restricted target segments (smaller groups of visitors).
Personalization based on rules is effective only when the objective is to customize the experience for all consumers. You must search elsewhere if you wish to customize each individual. The era of machine-learning-based customization is here.
2. Machine-Learning Personalization
More sophisticated than rule-based, machine-learning personalization caters to individuals rather than groups.
It enables algorithms to generate a tailored online experience for each user. This is achieved by actively gathering and evaluating data in real-time. The system can then forecast what an hourly website visitor will require.
Because machine learning personalization is more scalable, many companies use it. This may be used to customize content or product suggestions, search results, and advertising campaigns.
3. Hybrid Personalization
Web personalization requires both sorts of customization. Together or independently, they are capable of producing spectacular outcomes.
Each plays a unique function in personalization and cannot be utilized separately. They may be coupled to produce an exceptional personalized experience that encourages repeat visits.
The Importance Of Website Personalization
Despite the demand for tailored web experiences, many users continue to be disappointed with the customization on numerous websites.
Here are a few reasons to customize your website's user experience.
1. To get to know your customers better
To personalize your website, you must collect information about your visitors. In addition, you will need to pay closer attention to how clients engage with your website. This information will assist you in enhancing other company areas.
If you know your clients well, you can create campaigns tailored to their requirements. You will save time and money by establishing focused marketing for your clients.
2. Generating relevant leads
Simply generating leads for your business is insufficient. If your leads do not wish to purchase your products or services, you will have a list of unproductive leads. This can also result in resource loss and fewer conversions.
Personalization helps you to create relevant leads for your company. You may guarantee that you have the appropriate audience to focus on what they desire.
3. Increased Engagement
It takes around eight seconds for a person's focus to change from one object to another. How can you retain visitors on your website long enough to make purchases, read blog entries, and provide their email addresses?
Customizing your website is the answer. It guarantees that you provide visitors with the appropriate information, product suggestions, and advertising campaigns.
Thus, customers will spend more time on your website and continue to return.
Five Actionable Tips for eCommerce Website Personalization
Having a Homepage that is generalized
Make a personalized homepage that offers relevant product details to your customers as soon as they visit your homepage. Here some ways you can use these tips:
Cross-sell to them by showing them similar products or complementary products. This will increase the cart size.
You can upsell similar-styled, higher-priced products.
This is an example of a personal homepage that features a "Recommended For You" section and highlights relevant product suggestions based on visitors' interests.
A personalized and product-driven homepage strategy increases conversion rates and sales thanks to highly-relevant recommendations because customers want more. They feel valued, heard, and understood by the brand.
Providing a 'Disconnected' Shopping Experience
eCommerce websites should allow customers to pick up their shopping experience right from where they left it.
Returning visitors that discover that the products they placed in their shopping basket have disappeared will believe, "All that work and effort was squandered." This is a disadvantage of providing a disconnected purchasing experience.
Implementing 'Recently viewed' items on your homepage helps increase customer retention, drives continuous shopping experiences, and boosts the average order value and sales.
A Template Product Page with Zero User Recommendations
A website that shows a broad assortment of items without categories or sections is a prevalent issue encountered by eCommerce customers. This might make the user's online buying experience hectic and confusing.
The solution is to customize the suggestions to your product pages using customized 'Bestsellers Lists.'
You can show the most popular items if your visitors are brand new and have no previous order history. You can collect personal information from visitors as they interact with your site and tailor the homepage and product pages to their needs for future browsing.
This strategy guides customers through their shopping journey and encourages them to continue along the sales channel. This allows them to choose from multiple options, which increases sales. It helps to build brand loyalty through user personalization.
"Abandoned Cart" Issue
Most eCommerce websites are plagued with abandoned shopping carts. Reports suggest the average abandonment rate for shopping carts across all sectors is slightly around 70 percent.
By using the right mix of checkout optimization strategies, such as cross-selling and upselling the relevant items at checkout, you can significantly increase conversions :
A link to your product page makes it easy for customers to recommend gifts to friends and family.
To increase user engagement and conversion rates, include a size guide on the product page
To increase interaction and keep users on your website, add CTAs to the empty cart page of the customer
You can upsell or cross-sell relevant items to increase the average order value
Cart abandonment tactics help retarget shoppers in session. To increase sales, you can use behavioral triggers such as user likes, previous orders, Wishlist items, and other information.
RELATED: Boost your eCommerce Sales: Why are Upselling and Cross-Selling vital for your Ecommerce Business
Poor Conversion and Sales
If despite your efforts, your conversion rates can remain poor, it is time to embrace the potential of user-generated content. Customer-generated content beats content marketing products.
Customers believe the word of customers. Why not show your brand's offerings to genuine customers, and display them on your website? Using User-Generated Content (UGC), such as video testimonials on your website and social media, will make them more relatable to customers. It builds trust and increases conversion rates by allowing customers to see the brand's actual content.
Website Personalization: Frequently asked questions
What is personalization in web content management?
Personalization in web content management displays individualized, custom-made material to a certain section of website visitors upon arrival.
When done correctly, website personalization should provide your business with better quality leads, optimized landing pages, and an enhanced User Experience (UX).
RELATED: Choosing a Website Content Management System (WCMS)
How do you implement personalization?
To properly apply personalization, you must first determine your target demographic and profile your visitors. Then, develop and prioritize your campaigns. It will help if you choose a customization solution using algorithms driven by machine learning.
What are the steps for website personalization?
A core website customization structure should comprise the following six steps:
Collecting visitor information
Profiling visitors
Establishing objectives
Developing a plan
plan and implement a strategy for website personalization
evaluating the achievement
What are the benefits of website personalization?
Personalization of a website enhances the user experience. It is a godsend for organizations since it enables them to utilize user attention to achieve website conversion objectives.
A visitor who lands on a customized web page will likely spend more time there since the page is tailored to their interests and preferences, making it easier for them to take the required action.