How to accept Bitcoin Payments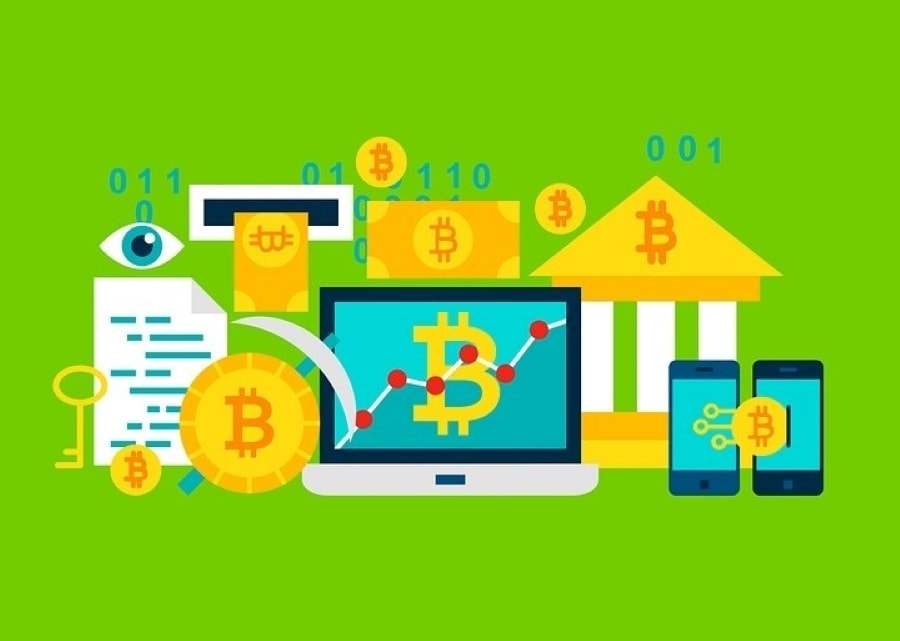 The value of this digital currency is reaching new heights, with the public interest increasing day by day. Like most other eCommerce merchants, you're probably considering the benefits of accepting bitcoin payments for your business.
Such consideration is not without reason. After all, most online businesses support digital payment methods like PayPal, Square and others. With the increasing popularity and interest in cryptocurrencies, Bitcoin and other altcoins may be an attractive payment option.
So, how you can accept bitcoin payments? And are there any benefits to this payment method for your business?
What is Bitcoin?
Bitcoin (BTC) is a digital currency that was launched in January 2009. Bitcoin has lower transaction fees than standard online payment methods, and unlike government-issued currencies, Bitcoin is free from interference from a centralized authority.
Bitcoin is a type of cryptocurrency. There is no physical Bitcoin; instead, balances are stored on a public ledger that everyone can see. A significant amount of computational power is used to verify every Bitcoin transaction. Bitcoin is not issued or supported by any central authority, nor is it worth anything as a commodity.
Bitcoin, as a cryptocurrency, is protected by cryptography, making it nearly hard to counterfeit or double-spend.  Many cryptocurrencies are decentralized networks built on blockchain technology, a distributed ledger enforced by a network of computers.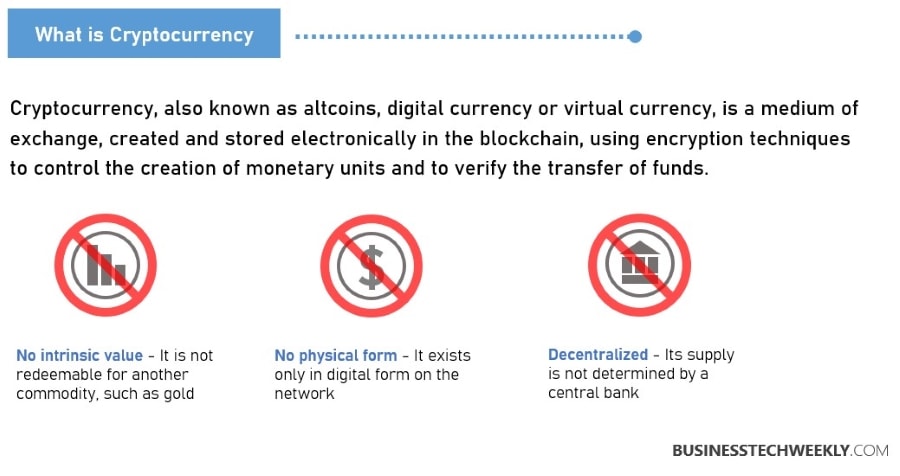 Bitcoin as a Form of Payment
Bitcoin can be accepted as payment for goods supplied or services rendered. Brick-and-mortar establishments can post a sign that says "Bitcoin Accepted Here," and transactions can be conducted with the necessary hardware terminal or wallet address via QR codes and touch screen apps.
An online business can easily take Bitcoin by adding it to its other online payment alternatives, such as credit cards, PayPal, and so on.
Benefits of accepting Bitcoin payments
There are several reasons individuals favour Bitcoin as a payment method, including anonymity and the decentralized nature of the system.
However, business entities and eCommerce stores also see some significant benefits of accepting this cryptocurrency for payments.
No Chargebacks
Bitcoin and other cryptocurrencies are protected by blockchain technology that offers a highly secure form of payment. Each transaction creates a block that is verified and secured, protecting the business from any chargeback. Unlike other forms of payment, these transactions are not reversible. Users need to present proof of fund before a transfer is completed.
Once the funds have been transferred, the sender cannot retrieve them without consent from the other party. The irreversible nature of bitcoin transactions means there is no chargeback cost, and there are fewer chances of eCommerce frauds.
With cryptocurrency, you can secure the data of your business and your customers.
Little to No Transaction Fees
Most payment methods incur a transaction fee paid to intermediaries. For example, in addition to charges for using a third-party payment processor, most companies also pay a small fee to credit card companies for each transaction. Such costs can quickly add up.
Bitcoin payment works on Blockchain technology and eliminates intermediaries to boost your profits.
As financial institutions or the government does not regulate Bitcoin, there is nobody to put a hold on your funds. Transactions occur between the seller and the customer and are far more cost-effective than traditional payment modes. An eCommerce store can find a Bitcoin processor for as low as 0% to 1% depending on the sales volume.
Expanded Business Reach
Adopting Bitcoin as a payment method helps merchants expand their customer base.
Increasingly, consumers are looking to use BTC to purchase goods and services, so supporting this digital currency sets you apart from competitors.
Accepting digital currency signals that you are at the forefront of technological advancements, potentially attracting new customers.
Real-Time Transactions
One of the most frustrating things about payment processed by banks is the waiting time involved. This lag can be concerning if your operating costs are high. Digital transactions conducted using Bitcoin, and other altcoins, occur almost instantly without any waiting time.
Adopting Bitcoin allows you to minimize transaction times. While the time taken for a transaction to complete often depends on the currency used, some are faster than others; overall, they are faster than traditional payment methods.
Global Marketplace
If your business sells products and services in other countries, supporting Bitcoin payments can be highly beneficial.
With support for digital currency, you can accept payments from international customers with instant processing and little to no charges, giving your business an edge and making you a preferred choice for digital currency holders across the world.
Adopting cryptocurrency also makes it easy to make payments to international vendors since this would also cut down purchase costs from the global markets. Several industries have already embraced digital currencies.
Bitcoin Payments: Understanding the limitations
Before we explain how to accept Bitcoins payments in the next section, it is crucial to understand some of the key limitations of using Bitcoin as a payment method.
Lack of maturity
Bitcoin is relatively new.  With this "youthfulness" comes a stream of concerns regarding its future, stability, wider adoption amongst retailers and consumers, and so forth.
The lack of clarity surrounding Bitcoin and altcoins in general leads to speculation – the first limitation of Bitcoin is all the assumptions, conjecture and guesswork surrounding it, leading to volatility.
Volatility
As a new currency, Bitcoin values can be volatile. As Bitcoins and other forms of digital currency gain wider acceptance, the question arises: Is the market capable of adopting multiple forms of digital currencies?
Healthy competition is generally a good thing, but competing in an unregulated market with – what is essentially new technology – can lead to extreme fluctuations in value.
For businesses accepting Bitcoin as payment, a potential mitigation approach to market volatility is to convert their balances to local currency as quickly as possible.  Alternatively, they may decide to ride out any fluctuations in the market by postponing the conversion to local currency once the value is more stable or reached an acceptable level.
Such an approach creates additional administrative overhead for any business, whereby they need to constantly research, evaluate and identify the optimum time to convert their Bitcoin balances into local currency.
Lack of regulation
As a decentralized form of currency, albeit a digital currency, bitcoin is not subject to any regulations from a centralized authority, such as a central bank or national government.  Whilst this has many benefits, the potential to regulate cryptocurrencies through legislation is ever-present.  Any such attempts to regulate digital currencies are likely to impact, albeit short-term, their value.
How to Accept Bitcoin Payments
Due to the complex nature of digital currencies, it may feel overwhelming at first – however, accepting Bitcoin payments is easier than you may think.
There are several solutions designed to help businesses incorporate Bitcoin and altcoin payments into their operations without hassle.
Accepting Offline Payments
If you considering accepting Bitcoin instore as a payment method, you have the following options:
Wallet
If you have a small number of Bitcoin users, you can easily accept payment from them by asking them to transfer the amount to you. However, you will need a Bitcoin wallet to do this.
You can choose from several currency exchange platforms that offer wallet services or go with a stand-alone wallet service.   You need to register with any of these and get your public and private keys to start executing transactions. Several wallet services like Coinsbank and Eidoo let you create a wallet for easy transactions.
To accept a payment, you can give your wallet address to your customers as a QR code to make paying straightforward. To make payment, customers will need to scan your QR code, enter the amount they want to transfer and use their private key to pay you for the purchase.
To withdraw funds from the wallet in your currency, you also need to link your bank account or credit card with the wallet. Some of the most popular Bitcoin exchanges that you can choose from include Coinbase, Coinmama, Bitfinex, Kraken and more.
Apps
Many software developers have introduced touchscreen apps to streamline the use of Bitcoin payments for businesses. The screen apps work pretty much like digital wallets. You link the wallet with the app, and it generates a QR code with the amount in BTC and address.
The customer can scan the code with the Bitcoin wallet app and sign to execute the transaction from their smartphone.
CoinGate, BitPay and CoinFly are some of the most popular services offering this facility to offline businesses interested in Bitcoin payment support.
Point of Sale
Several hardware point-of-sale solutions have also come into action that enable Bitcoin to be used as a payment method. These are either payment terminals or APIs that integrate into existing POS systems.
The functionality of these solutions differs depending on the manufacturer. Some of the best available providers include:
BitXatm – This company has introduced a cryptocurrency ATM for point-of-sale.
BitPay – It contains an API that can easily integrate into any point-of-sale system.
Coinkite – This payment terminal works as a Bitcoin ATM and prints out QR codes and scans debit cards for Bitcoin.
Revel – It offers a line of POS solutions for different businesses and allows incorporating Bitcoin as a payment method.
Accepting Online Payments
If you have a website or online eCommerce store, you can quickly adopt Bitcoin by integrating a payment processor into your online store. Most online stores already contain integrations, making it easy to set up Bitcoin payments.
Businesses set up on Magento can choose from CoinGate, BitPay and other services, while Shopify users have options like BitPay, GoCoin, Coinbase and more to accept Bitcoin payments.
A little research would get you the suitable options for your store. Some platforms make it easy to incorporate the functionality with the help of plugins and tools. In comparison, others may require looking into the details of the platform to find out how to start accepting Bitcoin payments.
You can always inquire with your eCommerce provider to understand how to integrate the store with a payment processor for Bitcoin.
How to Select the right Bitcoin Payment Solution
An essential step in incorporating the Bitcoin payment method into the business is to evaluate different payment processing solutions available and find out what works the best for your site. Here are some factors worth considering when assessing Bitcoin payment processors:
Supported Currencies
Make sure the Bitcoin payment processor has support for the currencies you prefer. Most services enable merchants to withdraw their payments in US dollars and Pounds, but you should check with the provider if you want other options.
Supported Countries
Not all payment processors serve businesses in all countries. This is one reason why it is important to ensure the service you select supports the countries your company operates in.
Transaction Fee
Enquire about the fees your Bitcoin payment processor would charge for transactions. The transaction fee for Bitcoin is generally lower than credit cards, most services being available for as low as 1%.
Payout Frequency
Most service providers would agree to offer daily payouts, while others can take longer, sometimes up to three days. If payout frequency impacts your business, make sure you discuss and make it clear with the processor.
Payment Button
Those who run an online business always can accept direct payment to the wallet by providing the QR code to the customers. However, you can streamline the process by incorporating a 'Pay with Bitcoin' button on the website.
You can choose from a variety of providers offering this service. Some even automate button generation where you need to fill out a small form to get a code snippet that you can embed into the site.
Invoices
Another way you can add support for Bitcoin payment for your online business is through invoices. If your business receives payments through invoices, there are some considerations you should be aware of. You should include the amount in general currency and the amount in Bitcoin or a hint on calculation. As the price of Bitcoin keeps fluctuating, a small amount may result in significant losses on your part.
The invoice should also contain the wallet address where the customer can send funds. The public key is a string of characters, including upper and lower cases.  For clarity, it is good to include the QR code too.
How to Accept Other Cryptocurrency Payments
There are several other cryptocurrencies that you can support in your business. While Bitcoin is the most commonly used digital currency, accepting others could benefit your store further.
The growing popularity of these currencies means it is easier to set up an account and integrate the currency into your Point of Sale system without requiring detailed technical knowledge.
Though the exact procedure depends on the payment solution you pick, it can be done quickly without much inconvenience.
There are several services businesses can choose from for implementing the support for digital currency.
CoinPayments – A highly popular solution among businesses for its support for several currencies, including Litecoin and Bitcoin. This service lets you choose from more than 130 altcoins and is the preferred payment gateway to incorporate cryptocurrency payments into business.
Blockonomics – One of the first providers to offer P2P invoicing, Blockonomics is a popular crypto payment gateway. Currently, this service supports more than 20 cryptocurrencies and facilitates quick and straightforward processing. The decentralized system needs no permissions, authentication or third-party integrations.
SpectroCoin – Another popular crypto service with support for many currencies, SpectroCoin is a free blockchain wallet that offers eCommerce plugins for WooCommerce, Magento and others.
Let us understand how you can set up a payment system for cryptocurrencies with a solution like CoinPayments:
Set Up Digital Wallet
The first step in the process is to set up a merchant digital wallet.
You start by registering for an account with the provider. Once your account with the service provider has been created, you can go ahead and obtain a digital wallet. Most solutions support wallets for consumers and merchants, so ensure you choose the option for merchants.
Next, you need to select the currencies you want to accept in your business. You have the option to accept all the supported cryptocurrencies. However, we would suggest starting with Bitcoin initially. Now your digital wallet is ready to use. You get a QR code and a string of characters associated with the wallet.
Your customers can send payments to your wallet using this code to make purchases from you. As every transaction is converted automatically into cash, there is no limitation on the currencies you want to support.
As you get more accustomed to this new payment method, you can adjust your preferences to adopt different digital currencies.
Integrate Cryptocurrency into POS
Once you have created your merchant digital wallet, you receive a QR code, a private key and a public address.
These need to be integrated into your payment system, invoices, and shopping cart physically and digitally to start supporting these currencies. Most services provide detailed, comprehensive guidance on executing different types of integrations.
CoinPayments, for example, lets you choose from POS, APIs, Button and Plugins and helps with a step-by-step procedure for each of these. Even if you want to integrate all the methods for cryptocurrency support on your website, this should not take much time.
Make Transactions Accounting-Friendly
Any cryptocurrency transaction should be integrated into your accounting system. If you use popular accounting software, it is easy to incorporate the transactions.
Most digital wallets will support exporting your transactions even when you don't use such software for accounting.
Keeping your Transactions Secure
Once you are ready to set up a Bitcoin payment processing system, you want to make sure that all the transactions on your store are secure. Here are some ways you can take care of this.
Updates – Never make a mistake of ignoring updates. Make sure you use the latest versions of the wallets and apps to always be on top of security fixes.
Verification and Passwords – Use strong passwords for your wallet to keep it secure – this should be a combination of upper and lower case letters, numbers and special characters. If your provider offers a multi-step verification, make use of the feature to protect your wallet further.
Backups – Regular backups can help save your funds from security threats. Consider backing up your wallet, including the hidden private keys. Next, encrypt online backups to save them from theft, ideally using multiple locations to store your backups.
Limited Funds – Make sure you always convert the funds to your local currency or transfer them offline to secure them in a bank account. Keep only required Bitcoin in the wallet at any given time.
Cold Wallets – A cold wallet keeps your Bitcoin funds offline to protect your currency from any digital hack or malicious attack.
Taxation
The regulations associated with Bitcoin payments may differ based on where you live. While the currency is not regulated, it still has an equivalent to real money and is subject to tax. It is, therefore, necessary to keep a record of Bitcoin transactions for tax purposes.
Most often, your Bitcoin payment processor offers the tools you need to take care of this.
Alternatively, you can consult a tax expert who makes sure your taxes are filed correctly. Though tax rules vary for different locations and businesses, here are some points that apply to digital currency in the United States.
The US Internal Revenue Service treats digital currency as property, implying that general tax principles applicable to property transactions are relevant to Bitcoin transactions.
Taxpayers who receive cryptocurrency as payment for goods and services should compute the currency's fair market value when reporting the income.
If the taxpayer fails to report cryptocurrency transactions or underpays the taxes, the IRS can impose fines and penalties.
You should seek professional advice from a tax specialist who can better advise you on how cryptocurrency is taxed in your area and how you should report income generated through Bitcoin transactions.
Next Steps
To start to accept Bitcoin payments in your business, you can look into some of the payment options outlined here that integrate with your eCommerce store and determine the best option.