Network Redundancy Best Practices to ensure Network Resilience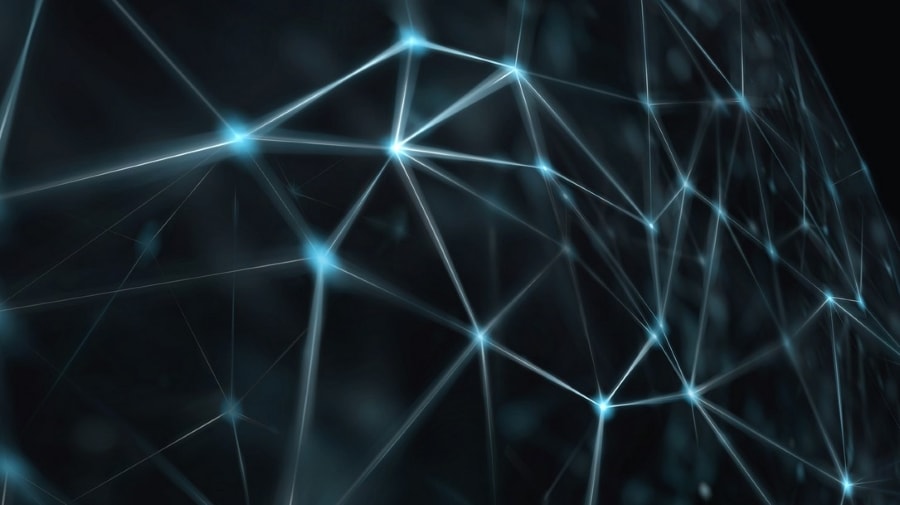 Network redundancy is an important factor for businesses to consider when designing their networks. It ensures that if a problem occurs, the business can still access its data and communication systems. As such, it is imperative that businesses adopt network redundancy best practices to ensure their systems remain robust and resilient.
In this article, we'll discuss some of the best practices for network redundancy so businesses can ensure they have an effective and reliable system.
Redundancy is all about having back up plans in place in case of failure. Having redundant components and systems gives businesses peace of mind that they won't suffer any downtime or data loss due to outages or other issues.
We'll go through some of the most important tips to help businesses establish a strong network redundancy plan that keeps their operations running smoothly.
Developing a Backup Plan
Creating a backup plan is essential for any network redundancy best practices.
It's important to ensure that your system stays up and running in the event of an outage.
To do this, you need to identify what data and services are critical to your business, and then determine how often backups should be taken.
You should also decide on a backup location – either local or remote – as well as the type of media your backups will be stored on.
Once you have all of these elements in place, you'll need to test the backups periodically to ensure they are functioning properly.
It's also important to consider the recovery process in case of an emergency.
Make sure you create detailed instructions that can be followed easily by anyone who may need to restore the system in case of an outage.
You should also think about what systems and processes will need to be put into place before any recovery can take place, such as setting up new hardware if necessary.
By covering all these scenarios, you can make sure your network redundancy best practices are efficient and effective.
Utilizing Redundant Network Components
The use of redundant network components is essential for ensuring reliable and secure communication. Redundant components provide a backup in case of failure, and ensure that networks remain functional even if one device fails. This can be accomplished through the use of multiple devices, including routers, switches, firewalls, and load balancers.
Additionally, these components should be configured in a redundant manner to reduce the risk of single points-of-failure. Redundant network components should also be monitored for performance or potential issues. By monitoring the performance of these components, administrators can identify potential problems before they become serious.
In addition to monitoring the performance of individual components, administrators should also monitor the overall performance of the network to detect any anomalies or unexpected behavior that may indicate an issue with one or more redundant components. This helps ensure a secure and reliable network environment.
Understanding Network Topology
Understanding network topology is key to designing a reliable and redundant network.
It's important to consider the different components of the network, including the physical and logical layout, as well as performance requirements for critical services.
By understanding how each node interacts with one another, you can ensure that data flows efficiently between nodes and that communication is uninterrupted in the event of a single node failure.
It's also important to consider how your network will handle increased traffic or new services. You should assess factors such as scalability, fault tolerance, and redundancy so that your network can accommodate additional resources without sacrificing performance or reliability.
Additionally, you'll want to ensure that all nodes within the system are secure from external threats and have appropriate access control measures in place.
Ultimately, by taking the time to understand your network topology and properly design it for redundancy and scalability, you can create a reliable and resilient system that will serve your needs over time.
Deploying Failover Solutions
Understanding the topology of a network is essential for effective redundancy implementation. It allows you to identify which components are critical and should be duplicated, as well as how to best place them in order to minimize downtime and ensure system reliability.
With this knowledge in hand, it's time to start deploying failover solutions. Failover solutions involve creating redundant copies of key elements within the network infrastructure, such as data storage devices and routers. By having multiple copies of critical components, the system can switch over quickly if one fails or is taken offline.
Additionally, it's important to consider the placement of these devices – placing them in different physical locations can help reduce risk from natural disasters and other events that would affect an entire region at once. With careful planning and consideration of all potential risks, deploying a reliable failover solution can provide your network with the redundancy needed for high availability.
Testing Network Redundancy Plan
As IT professionals, it's important to ensure that our network redundancy plans are thoroughly tested before they are implemented. After all, we can't afford any hiccups when it comes to protecting the systems and data of our business or organization.
To ensure that our redundancy plans are functioning properly, let's review some tips for testing them out.
First and foremost, we should use sufficient numbers of test nodes and test devices in order to evaluate how our plan will work in a real-world environment.
It's also important to check the performance of both active and passive nodes during a test run – this way, we can make sure that the failover process is successful without having any downtime.
Additionally, we should also be sure to document any bugs or issues that arise during testing so that they can be addressed quickly and easily.
All in all, with the right testing methods in place, we can have peace of mind knowing that our network redundancy plan is up to snuff.
Frequently Asked Questions
How can I determine which components of my Network need to be Redundant?
Determining which components of a network need to be redundant can be a difficult task.
It's important to assess the network's infrastructure, as well as its current and future needs, in order to make an informed decision on which elements should be backed up for better reliability and fault tolerance.
The goal is to ensure that any single point of failure will not bring down the entire network, so it's essential to consider how the redundancy plan will protect critical assets.
What is the Best Way to Set Up a Failover Solution?
Setting up a failover solution is an essential aspect of network redundancy best practices. Failover solutions are designed to ensure that the network remains functional and available in the event of a disruption, providing users with continuous access to their data and services.
The best way to set up a failover solution is to identify all potential points of failure and ensure that each component is backed up with a redundant system or device. This way, if one fails, the other can take over and keep operations running smoothly.
What is the Most Cost-Effective way to Deploy Redundancy?
When it comes to deploying redundancy, cost-effectiveness is key.
One of the most cost-effective ways to do this is to use a virtual private network (VPN) in order to create a failover solution.
This type of solution allows you to ensure that if one server or connection fails, the other can take over and keep your system running.
By utilizing a VPN, you can save money on expensive hardware and still have a reliable backup system in place in case of an emergency.
What is the Best Way to Test the Effectiveness of my Network Redundancy Plan?
Testing the effectiveness of a network redundancy plan is an important step in ensuring that your system is secure and reliable.
It's important to consider the costs associated with testing, as well as how thorough the tests need to be in order to identify any potential issues.
Different testing strategies can be employed, such as using simulations or actual test deployments, and it's important to evaluate which option best suits your needs.
What are the Best Practices for Monitoring my Redundant Network Components?
Monitoring redundant network components is an important part of ensuring your redundancy plan is effective. Best practices include:
Regularly checking system health via performance metrics
Configuring automated alerts for any downtime or latency issues
Performing regular maintenance tasks to keep systems updated
It's also important to use reliable tools that provide accurate real-time data so you can quickly identify and address any potential problems.
Conclusion
To ensure that your network is as reliable and resilient as possible, it's important to understand the best practices for redundancy.
It's also essential to determine which components require redundancy, set up a failover solution, deploy redundancy cost-effectively, test its effectiveness, and monitor the redundant components regularly.
With these steps in place, you can rest assured that your network will be prepared for any outages or disruptions, and you'll be able to maintain a secure and reliable network.