How the Internet of Things (IoT) is creating opportunities for small business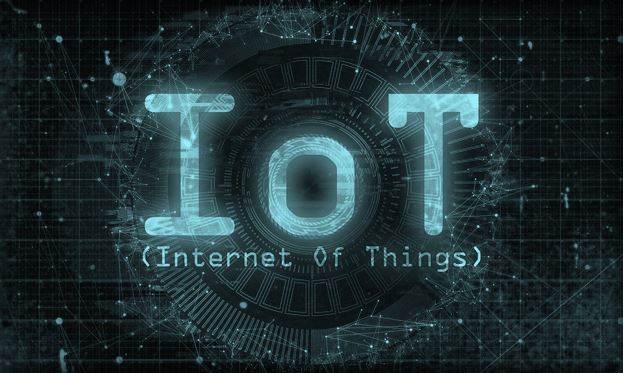 Internet of Things (IoT) has split devices into two camps. In homes, Amazon's Alexa controls our central heating and lights. Meanwhile, larger businesses set their tracking system to control and monitor thousands of goods. So, are there any IoT opportunities for small business?
IoT is changing rapidly and becoming a technology for everyone, including SMEs and large scale businesses. In the UK, around 1,344 companies are using IoT business opportunities. New startups, retailers, and manufacturers are using IoT to change the way of their business. Here we will discuss how people are cashing Internet of Things business opportunities.
What is the Internet of Things (IoT)?
In IoT, the "things" are the devices or objects that can "talk" to each other using the internet. When these things are combined, you can collect data and take actions based on the information you get. For example, a security camera informs you about the movement outside your workspace after the working hours. A community rubbish bin lets people know that it needs emptying.
See also Understanding Internet of Things (IoT)
Can you imagine the worth of data that IoT produces? Only in the UK economy, the produced data is worth to be £322 billion. It can provide many benefits to businesses. It can help save money by automating time-consuming tasks. Moreover, it can free you to concentrate on the essential functions. Finally, it can create many new business opportunities.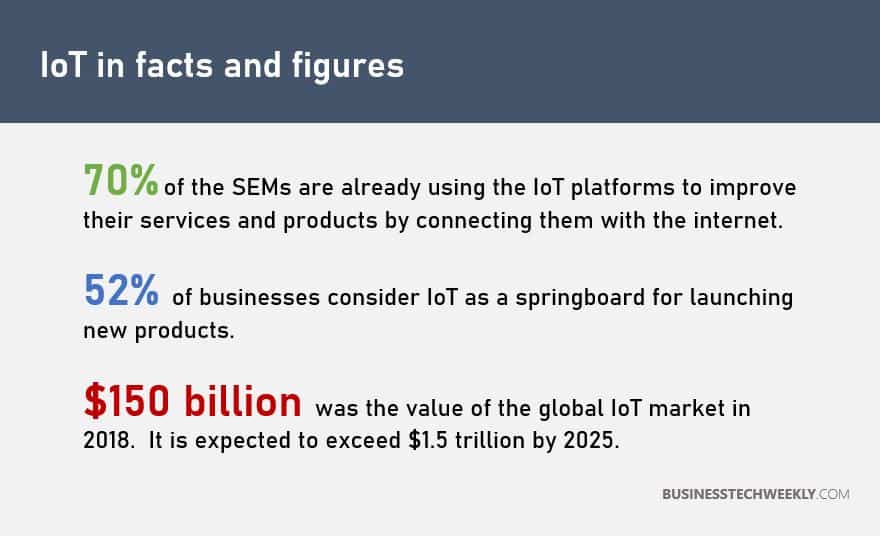 Technologists dreamed that stuff years ago. Just think of a printer how it informs manufacturers when it is low at ink. The manufacturer uses this information and sends ink cartridges directly to the customer instead of waiting for them to buy from a retailer.
IoT opportunities: Automating aftercare
IoT is an ideal opportunity for businesses that offer aftercare solutions. IoT offers remote and analytics control that can help them to improve customer service.
Manchester-based construction and commercial design company Rische Group uses IoT devices to tweak the buildings they had already built a long time ago. By using IoT devices, they can adjust everything from lighting to security. Not only does this mean that they offer better aftercare service to their customers, but by automating the process, their construction engineers are free to focus on other tasks.
Moreover, it can save time and money. You can maintain customer satisfaction higher by sending them a prompt response. If you already have after-sales customer service, it's excellent. Otherwise, IoT can open new opportunities for you. These services can boost your sales because they generate revenue from both existing and new customers.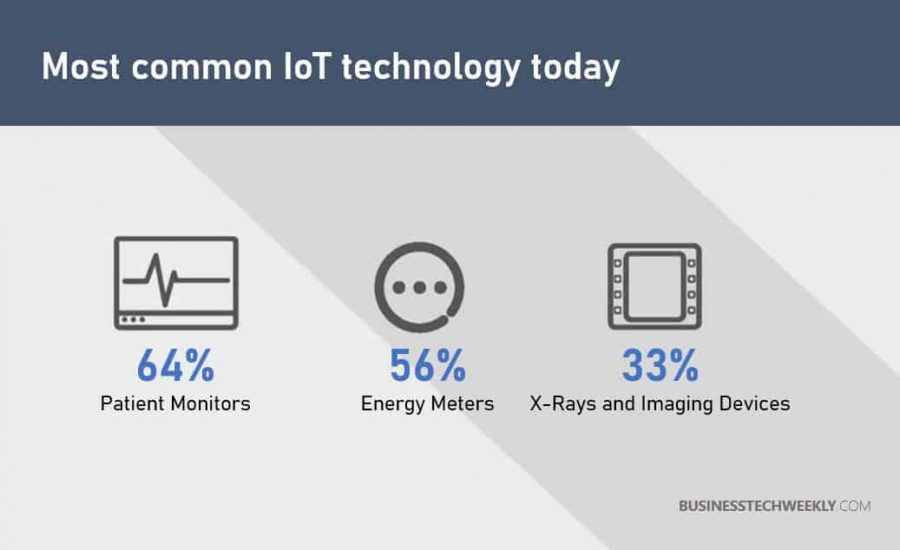 IoT opportunities: Finding New Ways to Save Money
Using the right technology can maintain your stock levels and ensures that you have complete stock and never caught short when a customer places an order. Moreover, installing smart lighting and heating equipment at the workplace can reduce your energy bills. For large organizations, real-time vehicle tracking can impact their businesses significantly.
IoT business opportunities are now affordable for SMEs as well. SMEs can manage their fleet and track their vehicles so that they can quickly respond to customers. Moreover, it can reduce the required number of vehicles overall.
The range of Internet of Things opportunities for small-to-medium businesses is increasing all the time. Companies using smart technologies can differentiate themselves from others. Companies can track data patterns over time. Moreover, this data can be used to plan for the future and deliver better services to the customer.
For example, motion sensors can help the bar owner and hairdresser to monitor customer footfall over time. In this way, businesses can track visitors and predict future customer behavior. These predictions can help plan resources and staff accordingly. What would be the result or outcome? The result will be better service, less waste, and more significant profit. Now the prices of Software and Hardware for IoT are decreasing; that's why it's becoming a commercially viable solution for SMEs.
How to get started with the Internet of Things (IoT)?
If you have decided to make IoT a part of your business, there are plenty of ways to get started.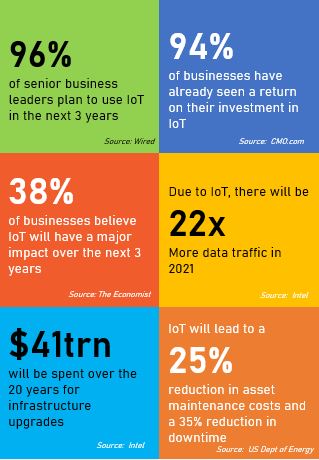 A quick, cheap, and more straightforward solution is to contract with a third-party supplier to get IoT solutions. At the start, you can hire different vendors for a month or two. After that, when you get an idea of which approach is best for your business, you can stick with that one and say good-bye to other vendors.
If you want more, you can contact a tech startup, or for sharing the financial burden, there is an option of partnering with another company.
You might be thinking of it as a Silicon Valley, but it won't cost you that much. When you work together, you can find new and quick solutions.
When you want to connect your IoT devices, you need to have the right network. It would help if you chose a network that offers brilliant coverage, especially when you want a fleet management solution and vehicle tracking.
Connect and find IoT business opportunities at local initiatives
It would be best if you found a smart city initiative in your area. You'll find such opportunities all over the UK. Glasgow is working to manage traffic, manage energy, and offering free Wi-Fi.
Working with local partners like CityVerve in Manchester, and it can help you introduce to potential partners. Some other projects provide additional benefits, like free workshops on how to use IoT platforms effectively.
What opportunities does the Internet of Things (IoT) provide for small businesses?
The Internet of Things (IoT) is quickly taking the consumer market by storm. IoT devices and solutions are becoming a popular option for many businesses, helping save money and time.
IoT benefits include reducing malware threats, protecting corporate intellectual property, speeding up workflow, simplifying company operations, lowering costs, and increasing access to real-time data.
By tapping into the IoT, businesses have the opportunity to save money on traditional IT solutions and introduce their company to new and exciting opportunities in the cloud and mobile technologies.
Moreover, aftercare services can help generate more revenue. Finally, connecting with local partners can create lots of IoT business opportunities.