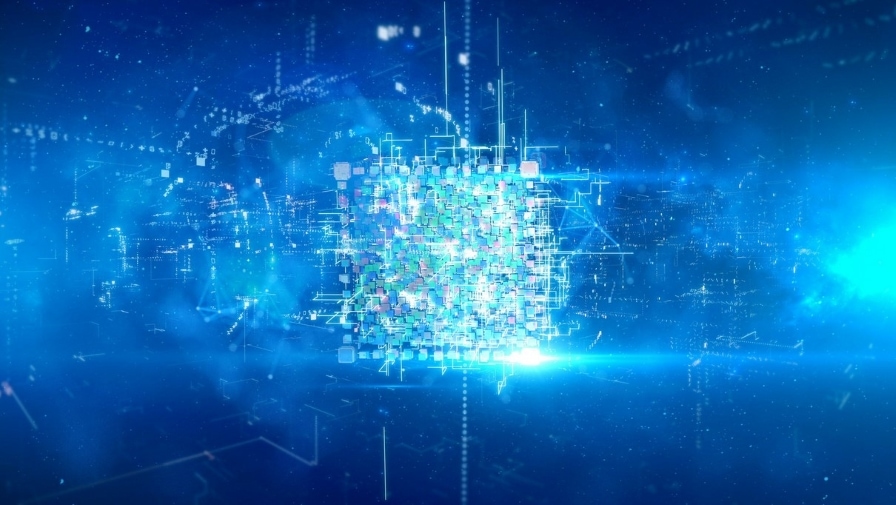 Types of Virtualizations: Virtualization uses software to build a virtual framework for its users. It acts as a bridge between primary and virtual systems and a gateway to primary systems. Because of virtualization, we now have cloud technology, which enables us to preserve our data without worry.
We've become used to keeping data on the internet rather than on our desktop computers. Consequently, virtualization seems to have become an essential component of our daily lives.
It assists us with a variety of jobs in a variety of scenarios. When used correctly, it may be very valuable and time-saving. Furthermore, it reduces expenses rather than increasing them, making it a great alternative for appropriate scenarios.
What is Virtualization?
Virtualization technology allows for the creation of virtual instances of computer resources that may be used for numerous purposes using the same physical resources.
With high frequency, virtualization optimizes setup costs. It is possible to argue that it enables the organization to expand computational resources since it shares components of the same resource, such as RAM, disk space, and a network for a distinct resource group. The utilization of a single physical system to execute many virtual systems is known as virtualization.
Virtualization is the combination of one physical computer and several virtual ones. Virtualization is used by businesses with hundreds of servers to boost efficiency and consolidate operating computers.
It allows organizations to employ fewer devices while ensuring dependable operation and backup. It boosts efficiency by providing apps and resources as soon as possible.
Types of Virtualization
Virtualization has several advantages, including lower hardware costs, increased IT dexterity, cost-effective recovery options, improved performance, and possession accessibility. Virtualization has grown significantly in recent years, with new forms emerging.
Diverse forms of virtualization are used for different reasons, such as application virtualization, desktop virtualization, network virtualization, server virtualization, and storage virtualization.
Desktop Virtualization
Desktop virtualization is also known as virtual desktop infrastructure (VDI) or desktop client virtualization. Desktop virtualization separates an actual machine from its desktop environment.
A desktop operating system is often deployed as a virtual machine (VM) on a physical server among multiple other virtual desktops. Instead of utilizing the host system's hard disk, virtualized desktops operate on a remote control server.
Because all virtual desktops are housed in one location, desktop virtualization simplifies patch administration and system maintenance. It also reduces the expense of software licensing and updates and lets you access your desktop from any location.
Businesses that need to build or test programs on various operating systems may benefit from this virtualization.
Application Virtualization
Application virtualization deploys applications on a centralized computer that can subsequently be executed virtually on a large number of PCs. The virtualized programs that have been installed function just like any other application installed on a PC.
The virtualized application functions in a "sandbox" environment, which isolates it from the operating system. While remaining in the sandbox, virtualized applications enable registry and configuration changes in the underlying operating system.
Application virtualization may be further classified into two categories:
A remote application runs on a server. The client uses a remote display protocol to send data back to the client's workstation.
With a streaming program, you run one copy on the server and provide numerous clients desktop access to execute the streaming application locally.
Application virtualization enables administrators to centrally update, manage, and repair programs while instantly regulating and adjusting program access credentials without inputting user data.
This type of virtualization also allows users to see virtualized programs from any device, saving time and effort throughout the installation and loading process.
This type of virtualization is widely used and may be the most popular among casual users. It fulfills several functions and provides many advantages.
Server Virtualization
Because of server virtualization, several virtual computers may run on a single physical server. Server virtualization enables businesses to run many independent operating systems with varied configurations on a single server.
This type of server virtualization compensates for the equipment expenses associated with running a high number of virtual machines, enabling businesses to optimize their server design.
Virtual and physical servers exchange resources, resulting in better usage of physical server resources. The hypervisor delivers CPU, storage, memory, and networking to virtual computers shared by actual servers.
Network Virtualization
With virtualization, you can monitor and manage your whole computer network from a single place. It provides users access to a self-contained virtual network isolated from the rest of the network resources in the virtual domain. It aids in the management of numerous network infrastructure components, such as software-based console switches and routers, over a single network.
Network virtualization improves networks' flexibility, security, data transfer, and scalability. Network virtualizations control and monitor the whole computer network.
This type of virtualization can improve the overall network's productivity and efficiency. The allocation and distribution of resources are made easier while guaranteeing high and reliable network performance.
Storage Virtualization
This type of virtualization facilitates the processing and stocking of physical storage on multiple networking devices, giving the appearance of a wholly virtualized storage device. For many years, storage virtualization has been included in storage functions. RAID stores many physical drives and virtually presents them.
These features may produce a format that improves speed while also adding uniformity to the storage available as a volume to the host.
Users may recover data via storage virtualization if the hardware or software fails or becomes unstable. Data is saved and may be relocated to another place without difficulty.
Final Thoughts
Virtualization assists users by constructing a virtual platform using software, whether to store data, link servers or create apps that several individuals can utilize.
Because there are several types of virtualization, they may all be challenging and perplexing. However, if you know which type of virtualization is best for your organization, it gets simpler, less expensive, and more productive with some time and experience.