How to Make Money with Shopify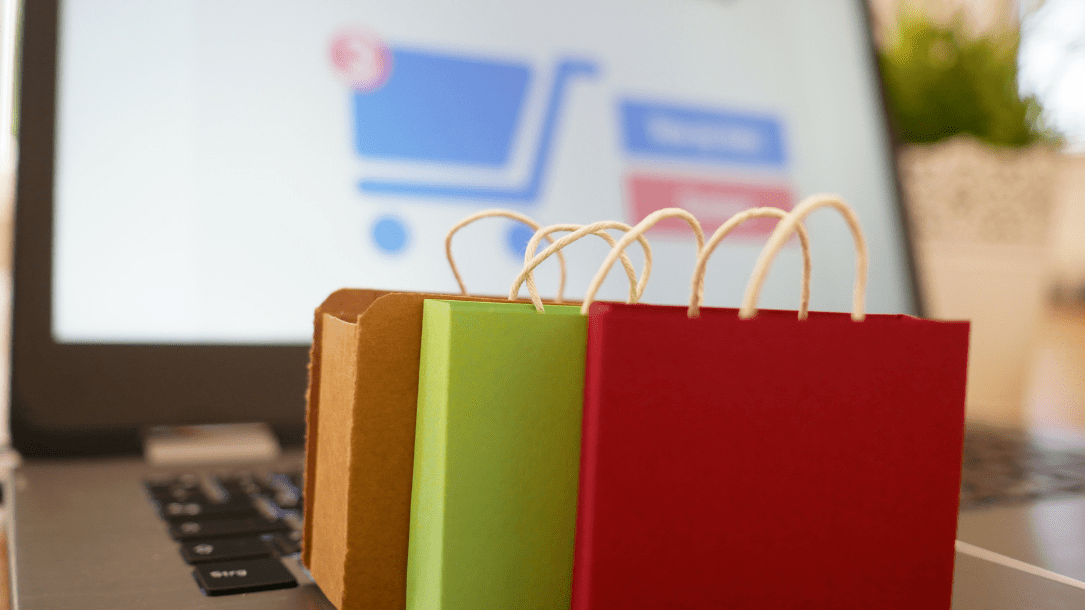 If you're familiar with the e-commerce world, then you must have heard about Shopify. It's a popular ecommerce platform. But the question is can you make money with Shopify? Yes, you can, and here we'll share the best ways for making money on Shopify.
Online shopping continues to grow, and an increasing number of businesses are moving towards e-commerce. Whether you have a small business or wish to get started in eCommerce, you can learn four methods to make money with Shopify.
What is Shopify?
Shopify lays the groundwork for operating an online business, enabling you to create an online and offline store.
Akin to WordPress for bloggers, Shopify is used by store owners to sell online and in-person using your website and Shopify POS. This ecommerce website builder has features for users of all skill levels, from beginners to ecommerce specialists.
When you enter the online selling sector, you're required to establish a storefront, display items, communicate with consumers, and process payments, among other things.
Shopify provides you with all of the tools necessary to handle each of those operations. Consider Shopify's platform as a facilitator, assisting merchants in the process of selling things online.
You can join up for a 14-day free trial of Shopify to give it a try. During your trial, you may create an online store, experiment with free Shopify applications, and, with enough promotion, earn your first sale. Shopify's price structure begins at $9 per month for the Lite plan.
4 Ways to Make Money with Shopify
You can make money on Shopify in many ways, but you need to find which works best for you. Some most common methods of making money with Shopify are given below:
Start an e-Commerce Store
Users can quickly set up an ecommerce store. The best thing about this platform is that you can sell everything, including your services, the products you have made, and resell a product or service. Moreover, the platform is easy for adding products, and customers can easily make purchases.
If you already have a blog, you can link your Shopify store to it using the Shopify Lite option. Another option is to generate sales through Facebook. As mentioned earlier, you don't need any technical knowledge for starting an ecommerce store on Shopify.
Start a Dropshipping Business
In recent years, Dropshipping has become the best and easiest way of doing business online. You don't have to purchase products and store them in your warehouse, and you need to outsource a partner who will ship and fulfill orders placed on your site. It's a profitable business, and even the newbies can start it. There is no risk of unsold inventory and no cost of renting a space for a warehouse.
If you're keen to get started with Dropshipping, you can do it with the Shopify store because it's easy. As mentioned earlier, without holding a single product, you can set up your product catalog, and your Dropshipping partner will ship the order. If you don't know how to start Dropshipping business with Shopify, don't worry, Oberlo can help you get started.
Become an Affiliate
Incredibly, you don't have to sell anything to make money with Shopify! You can do it by using the referral program of Shopify. For this, you'll have to bring sellers to this platform. The more sellers join this platform with your link; you'll earn more money. But for this, you must have a digital following.
If your businesses already have many followers, it will not be an issue to succeed. You can get some quick conversions.
Monetize Your Social Media
Another way you can make money with Shopify is to monetize your social media, similar to an affiliate program. If you have a loyal and robust social media following, cash it to make money from Shopify. You can add "buy now" links to your Instagram and Facebook posts.
Selling on Shopify with Instagram is the best marketing approach today. You can also use it to make some extra money.
What to sell to make money on Shopify?
Now, you know the ways of making money with Shopify. The next question is, what can you sell to generate money? As mentioned at the start, you can sell anything you want. Some examples are given below:
Sell Your Art Online
You are creative, but don't know how to make money from it, then use Shopify and sell your art. If you're a photographer or painter, you can sell your masterpieces and generate revenue from it. If you love photography, sell your service as framed posters, Canvasses, and prints. For this, you can use Printify with your Shopify store.
Start Your Clothing Line
Some people have ideas and intentions to do something, but they don't have the know-how. If you're creative and have some designs in mind, setting up a clothing company will not be an issue.
Using a Shopify store, you can use plugins like Oberlo and Printful to set up your clothing brand. You have to focus on designs and leave the rest of the work to the options above.
Set up a Grocery Store
If you already have a grocery business, enhance your business by setting up an online store on Shopify. You can list your business on search engines by providing information like business hours and other information. Google shows your business location on a map. Moreover, by targeting the right keywords, your business will get more visibility.
Sell Your Services On Freelance Market Places
If you don't have a store and are not interested in making your online store, you can still earn by offering the Shopify store creation service. This service can help you grow quickly because it's a popular service on Freelance marketplaces. You can submit your services as a product description writer if you're a writer.
There are several ways Shopify can be used to make money, but you'll have to find which one suits you the best.
Can Shopify Help you make money?
Shopify is a robust platform for launching your online business. If you're seeking methods to earn money on Shopify, the first step is to understand your business's revenue model. Before you begin developing your ecommerce business, you must have a strategy in place.
The second stage should be determining the sort of things you wish to offer and whether they will be physical or digital. After completing these two steps, you may begin your Shopify adventure!