Unified Endpoint Management: Why Businesses need a unified strategy to manage their Devices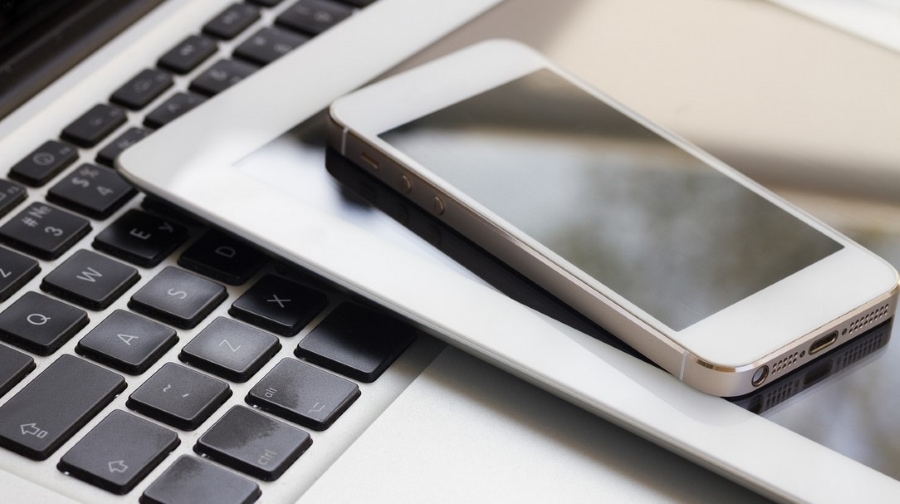 Unified Endpoint Management (UEM): With the rapid technology change, IT teams across organizations need management tools that help keep up with this pace. Traditional solutions focusing on computers, servers, and laptops no longer effectively manage today's complex IT structures.
Modern businesses may demand powerful tools to manage endpoint devices and secure IT environments from a single interface.
In this post, let us understand what endpoint management is and why it is essential for modern businesses.
What Is Endpoint Management?
Endpoint management monitors, secures, and supervises endpoint devices spread across a network or system. Unified endpoint management solutions are usually deployed to make it easy to secure, manage and troubleshoot devices.
They also make it easier to apply security policies to protect devices against internal and external threats.
An advanced endpoint management system helps improve efficiency by automating IT processes like server maintenance and patch management. It gives good visibility of the IT environment for efficient incident detection and resolution.
A modern endpoint management system offers more than just monitoring and managing endpoints. It controls the cloud, network devices, mobile, IoT, and virtual environments, thereby streamlining IT operations.
What are Endpoint Devices?
Like endpoint management, the definition of endpoint devices is also evolving with technology. While traditional endpoint devices include laptops, computers, and servers, the definition extends to mobile and IoT devices, cloud infrastructure, virtual machines, and network devices.
Some examples of endpoint devices that need regular monitoring and management include:
Mobile devices (tablets, smartphones)
IoT devices
Desktops, laptops, servers
Network devices (printers, routers, firewalls, switches)
Cloud infrastructure (Google Cloud, Azure)
Virtual machines
Why do Businesses need an Unified Endpoint Security Strategy?
As part of a comprehensive cybersecurity program essential for today's businesses, endpoint security strategy helps you ensure that all the devices in your network maintain specific levels of safety and security. Endpoint devices are the weakest links in any business network.
As the IT landscape shifts beyond Windows to favor Linux and Mac systems, vulnerabilities are also increasing at a notable rate.
Hackers and attackers look for the most vulnerable devices to successfully exploit the systems. As more businesses operate remotely, there are more endpoint devices and more significant security concerns. Newer devices introduced to the business networks improve efficiency with increasing mobility and ease of communication but can be more challenging to protect.
Because endpoints are the gateway to IT resources, they need more secure management than a personal firewall and anti-virus software.
For adequate endpoint security, businesses must have a policy to cover a network across geographic limits because a centrally managed in-house server may not validate vendors and employees accessing data within the network.
Why is Unified Endpoint Management (UEM) Required?
The IT environment across organizations is getting more complex, and workforces are turning towards mobile and distributed networks. IT teams today need to manage and secure local networks and off-network devices that work remotely. Endpoint management is no longer limited to physical devices.
Here are some reasons why a powerful endpoint security management solution is more critical for businesses today.
Support for Physical & Virtual Devices
The IT environment has undergone a vast transformation in recent years, and dependency on virtualization has increased.
Virtual machines are getting mainstream as a way to manage critical functions. An endpoint management solution would help businesses manage virtual and physical devices to meet the changing IT needs.
Increased Mobile & Remote Workforces
Today, workforces have not just overcome boundaries but also transformed to become more remote than ever before.
Therefore, organizations must implement endpoint management solutions to keep those remote devices always up and running securely.
Focus Spreading Beyond Windows
Microsoft Windows still powers most desktops, laptops, and servers. However, a large number of modern organizations have Linux and Mac operating devices in their infrastructure.
Consequently, an increasing number of organizations require an endpoint management solution capable of handling multiple platforms.
Migration to Cloud Computing
As digital transformation gathers pace, cloud infrastructure is getting increasingly popular. Cloud-based services extend the IT environments from premises to the cloud.
Infrastructure as a Service (IaaS) is expected to reach a global market size of about $82 billion by next year. Consequently, these organizations require an endpoint management strategy to effectively manage their cloud-based and hybrid infrastructure.
Software Vulnerabilities
Today, businesses across industries rely on a wide range of software solutions exposed to increasing vulnerabilities.
Regular check-ups and updates can be a challenge in the absence of a robust endpoint management system. Automation, delivered through a unified endpoint solution, can free up IT teams to focus on critical tasks.
Selecting a Unified Endpoint Management (UEM) Solution
A unified endpoint management solution that controls and monitors all network-connected devices is the most significant consideration for a business looking to manage its IT infrastructure.
A unified endpoint management solution enables IT teams to manage various endpoints. Automating IT processes to improve the efficiency of operations, thereby facilitating more out of existing resources. Such features can be vital in the current environment, where IT demands are rapidly increasing.
With many unified endpoint management options available in the market, identifying the right combination of technologies for an organization can be challenging. Experts recommend considering the amount of human capital wasted on endpoint management processes to understand which inefficiencies a UEM should address.
When selecting a solution, make sure it is scalable enough to grow with the organization's needs and alleviate the workload on the support team. The best UEM solution combines practical security features into a centralized platform and assists IT teams in their tasks.
Conclusion
In this digitalization and remote working world, endpoint security and management are the most important considerations for organizations and IT teams.
A robust unified endpoint management solution provides a reliable way to monitor, secure, update, and troubleshoot endpoint devices. Thereby improving organizational efficiency while protecting the IT environment against threats.