What is Internet of Things (IoT)?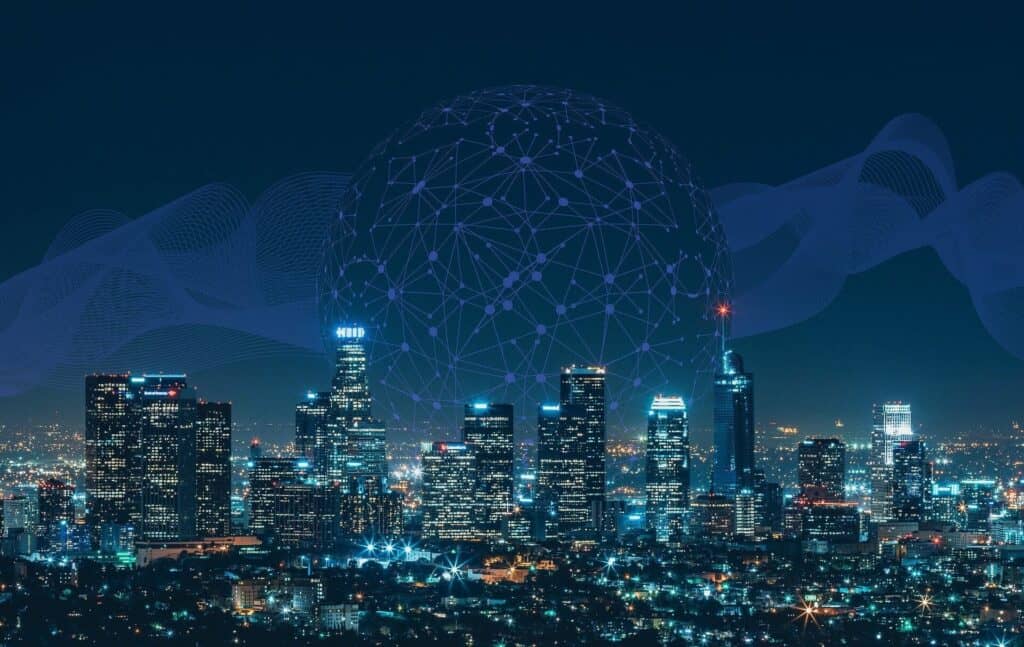 Internet of Things (IoT) is the exchange of data between devices that employ microchips to transfer data between several servers, allowing users to realise deeper automation, analysis, and integration within a system.
Utilising current and emerging technology for sensing, networking, and robotics, IoT provided enhanced reach and improved accuracy for these areas by exploiting the latest advances in software and lower hardware costs.
IoT delivers significant changes in the supply of goods, products and services, and the social, economic, and political impact of these changes.
Key features of IoT
IoT includes artificial intelligence, connectivity, sensors, active engagement, and small device use:
Active Engagement − Today, much interaction with connected technology happens through passive engagement. IoT introduces a new model for active content, product and service engagement.
Artificial Intelligence − IoT effectively makes virtually anything "smart", by potentially improving every aspect of our everyday interaction with our surroundings by leveraging a combination of artificial intelligence algorithms, the power of data collection and networks.
This could be as simple as enhancing your refrigerator and cabinets to detect when groceries are running low (and placing an order with your preferred grocer).
Connectivity − IoT provides an enhanced level of connectivity by creating small networks between its system devices.
New technologies for networking, especially those required for IoT networking, means network exclusivity tied to major providers no longer exist, allowing Networks to exist on a cheaper and smaller while remaining practical.
Sensors − What makes IoT distinct is its sensors. They define instruments which transform IoT from a normal network of passive components into an active system capable of real-world integration.
Small form factor − As forecast, devices have become more powerful over time whilst becoming smaller and cheaper. IoT exploits such purpose-built small form factor devices to deliver precision, scalability, and versatility.
Advantages of IoT
IoT has the potential to span across every area of lifestyle and business. Some of the advantages that IoT has to offer are:
Enhanced Customer Engagement − Current customer engagement remains engagement remains passive, with blind-spots and flaws in accuracy. IoT transforms this to deliver more active, richer and effective engagement with customers.
Improved Data Collection − Modern data collection suffers from its limitations and its design for passive use. IoT surpasses the current limitations on data collection by actively allowing an accurate picture of our environment.
Technology Optimisation − IoT unlocks a world of critical functional and field data. The same technologies and data which improve the customer experience also improve device use, and aid in more powerful improvements in technology.
Waste Reduction − IoT provides real-world information leading to more effective management of resources, reducing waste and providng clear insight.
Disadvantages of IoT
IoT delivers a valuable set of benefits, but also presents a significant set of challenges:
Complexity − Given their use of multiple and new technologies, IoT systems can be complicated in terms of design, deployment, and maintenance.
Compliance − IoTs complexity makes the issue of compliance challenging given the need for compliance and regulation.
Privacy Concerns − IoT is highly advanced and has the potential to provide substantial personal data in extreme detail without the user's active participation.
Security Risks − IoT creates an ecosystem of constantly connected devices communicating over networks. Little control is offered despite security measures potentially leaving the users and system exposed to various kinds of attackers.
Ultimately, IoT is not strictly defined and it is unclear what