Taking your documents digital: Benefits for Small Businesses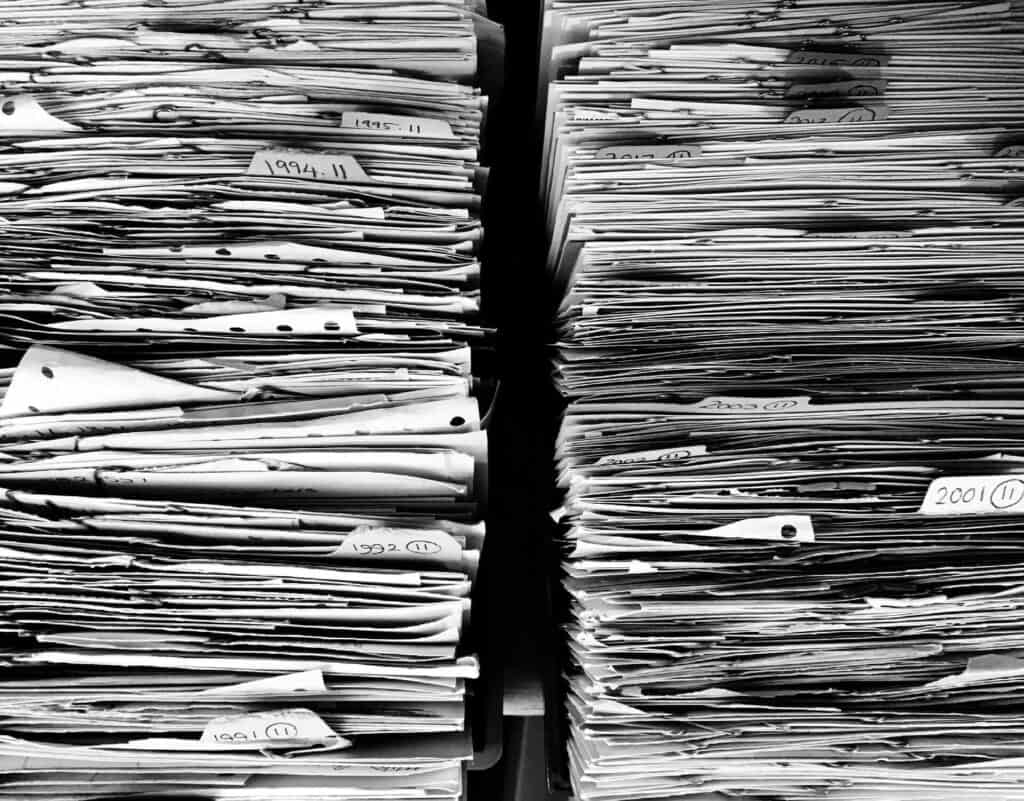 There are many ways that SMEs waste money, from £28 billion per year in unnecessary meetings to £122 billion in ineffective training. But some of the vital ways by which SMEs can unnecessarily lose money is a failure to identify and replace legacy processes.
All too often, businesses proceed to unquestioningly use the same outdated processes to conduct business, without stopping to consider – is there a faster, simpler, or cheaper way we might be performing and achieving X,Y or Z?
Biding farewell to your filing cabinet
Regularly re-assessing your business' processes can result in financial savings in the most innocuous places.
For instance, take the filing cabinet. Once thought of as an office staple, this mundane vessel for document storage has grown to be an eyesore among the many fake grass, ping-pong tables and bean bags of the modern office.
Nonetheless, it's an expensive eyesore: a four-drawer filing cabinet holds an average of 11,000 documents, and costs SMEs, on average, a whopping £1,100 per year simply to maintain.
If any one of these 11,000 documents is misplaced, it may well cost your business an average of £400. And provided that organisations lose a physical document as much as every 12 seconds, utilising a filing cabinet in this present day is the equivalent of filing money under 'B'.
Based on this sort of evidence, it's clear that analogue filing systems must be banished to the annals of history. The answer? Ditch physical cabinets in favour of digital transaction management.
Benefits of a paperless strategy
The easiest and most cost-effective approach to free your business from the burden of filing cabinets is to dispense with the paper that fills them.
Cloud platforms have risen to prominence and developed into part of the mainstream over the last decade, which means it's now not essential to print and retain a physical copy of each document your business handles.
In addition to releasing valuable floor space and enhancing the aesthetic of your workplace, taking a paperless strategy permits for limitless document storage and instantaneous access to documents at every stage of processing, which negates the problem of misplaced paperwork nearly completely.
The financial savings concerned may be enormous for businesses of all sizes – Small and medium-sized businesses can see comparable financial savings as a share of their total costs; Centric Digital saves as much as £38,000 yearly by going paperless.
Cloud platforms additionally take away the dangers related to storing mission-critical data in a single physical location.
For example, greater than 70% of today's organisations would fail inside 3 weeks in the event that they suffered a catastrophic loss of paper-based records as a result of a disaster such as fire or flood. With paperwork safely tucked away in an external location, SMEs can mitigate against such catastrophies and significantly decrease their exposure to such risks.
Improving productivity by going paperless
The advantages of going paperless extend further than just saving space and lowering risk of loss. Implementing digital processes additionally has a very direct influence on productivity, and the sensible ways during which your business can go about doing business.
From sales agreements, invoicing, event registrations to each different sort of business document, digital strategies such as eSignatures are clearing desks and eradicating paper shredders, pushing the envelope in the direction of innovation as opposed to the post office.
Looking at sales specifically, going digital reduces the paperwork burden for sales reps and supporting employees. Waiting for paper paperwork to be signed and returned can slow business to a crawl. Worse, it provides customers the chance to change their minds and take their business elsewhere.
Digitising sales processes speeds sales cycles and improves win rates. Transactions that took weeks when performed manually will be decreased to days, or even hours.
Further, automating proposals, contracts and different customer paperwork relieves reps from chasing down signatures. Consequently, this frees up a big proportion of their time, permitting them to concentrate on selling.
There's no extra time to waste
Given the clear benefits that paperless offers, both monetary and otherwise, together with the convenience of adoption, going paperless actually is a no brainer. But to get the extra advantages of a vital edge over your rivals, it must be accomplished now.
Business history is full of examples of companies that paid a high price for not reacting to technological change quick enough.
Ask your self, what's the value to your business in case your rivals implement paperless processes earlier than you do? If they can beat you to the punch each time when it comes to closing a sales deal, it might cost you a fortune in missed opportunities.